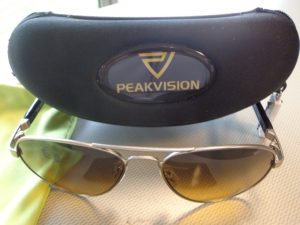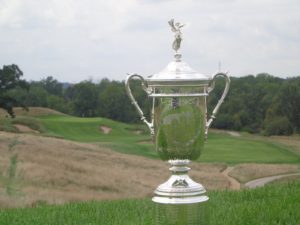 PEAKVISION SUN GLASSES designed by golfers for golfers, Peakvision.com. The season is not over yet, play Erin Hills a US Open venue you can play see Erinhills.com.  ______________________________________________________________________
Northwestern University just went north to Wisconsin and returned the favor.
It was only a week ago that Marquette University came down to Lake Forest  Illinois and won the Northwestern Invitational, the Windon Championship at the Knollwood Club.
But this time it was Northwestern's turn to shine up in Wisconsin, as the Wildcats returned the favor and won the Marquette Intercollegiate at Erin Hills.
The Wildcats hung on to defeat the Arizona State Sun Devils by two shots, and host Marquette by 10. NU shot a three round total of 858, with ASU at 860 and Marquette at 868.
Northwestern's Director of Golf Pat Goss said, "our team worked really hard yesterday to get in the final pairing for the final round."
The key to the final round and the win for NU, was the stellar play of all five of their players on the back nine, holes 12 through 16 where the five NU players shot a combined 15 under par. There was one eagle, 14 birdies and just one bogey.
Wildcat Ryan Lumsden shot a final round 67 to win the individual title.
Click here to interviews with Northwestern Universities Director of Golf Pat Goss, and Ryan Lumsden, followed by Marquette's Hunter Eichhorn and Coach Steve Bailey.
Bailey the former NU assistant to Goss said if his team wasn't taking home the trophy, he wouldn't rather hand it to anyone else other than Goss, who he worked under for five seasons in Evanston.
The University of Iowa team suffered a tough break when they had to be Disqualified after Round 2, for not being able to post and official four-man team score. One player Matthew Walker was injured during play on the front nine and had to withdraw from play. Then on the back nine Gonzalo Leal Montero who was in second place at the time, had a misinterpretation of a rule and was disqualified. All six of the Hawkeyes players were able to compete in the final round.
Marquette University and Northwestern University will meet again in two weeks at the University of Indiana Invitational in Bloomington Indiana. Marquette also won the Northern Illinois Intercollegiate at Rich Harvest Farms last month.