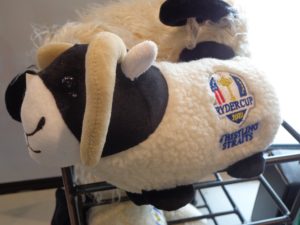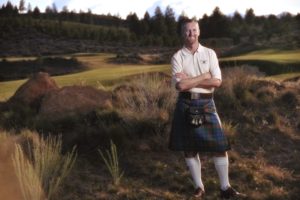 THE RYDER CUP STORE IS OPEN IN KOHLER, just looking ahead to a comeback that is needed. DestinationKohler.com. This week our interview with David McLay Kidd designer of Bandon Dunes, Mammoth Dunes and Gamble Sands and Gamble Sands 2 _____________________________________________________________________
IT WASN'T a hard prediction to make. You could feel Europe revving up for the Ryder Cup, over 51,000 a day on the golf course, and even the Tiger Woods PR hype machine, could not say everyone was there to see Tiger. In fact pretty much everyone was there for the atmosphere of the Ryder Cup.
They always are, and this year was no different, TV ratings were fine as always. What those viewers saw was another Team USA, who simply was not good enough. What Team USA needs, is more players like Justin Thomas, and less of Tiger Woods and Phil Mickelson who couldn't even earn a half point over three days. Tiger was 0-4 and Phil was 0-2. I said three weeks ago, picking them both was a mistake, and it sure was. The blame however doesn't fall completely on Tiger and Phil, they had plenty of help in handing the cup back to Europe.
I don't know who the captain will be in 2020, hopefully Steve Stricker in his home state of Wisconsin at Whistling Straits. But the captains picks need to be smarter ones than this time. (2-10-0) was lowest percentage ever by Team USA captains selections. I don't know how much pressure there was on Jim Furyk to pick Tiger and Phil, but it's about time those picks contribute. Unfortunately Bryson DeChambeau didn't deliver much either, the Ryder Cup rookie was 0-3-0. Tony Finau who was left hanging until being selected as the final member of Team USA, did some fine playing even crushing one of Europe's hottest players Tommy Fleetwood 6&4 in the singles. Finau was 2-1-0 over three days of play.
Jordan Speith who had played well over the first two days, was exposed on social media by Patrick Reed's wife Justine on Saturday, as not wanting to be partnered with her husband. Speith then went out and got crushed by Thorbjorn Olesen 5&4. Maybe the wife's or girlfriends should stay off social media during the matches. Speith still has not won a singles match at the Ryder Cup.
What I do hope for, is that the recent task force that was put together by the PGA, isn't reshuffled in major moves because of the loss. Another new task force with new idea's is not needed. Kohler on the Lake will be here soon enough, now let's just go play, and see who ends up making the team in some 22-23 months from now.
It was great to catch up with architect David McLay Kidd this past week. Even better was the news that Kidd has been selected by the owners of Gamble Sands in the state of Washington to design the second course at that property that now has much needed over night rooms.
It was Kidd's work at Gamble Sands that the Keiser family saw, than had them bring Kidd back to work at Sand Valley on Mammoth Dunes. My recent visit to SV, confirmed after playing the entire course this time around, that Mammoth Dunes is one of the best and most fun golf courses I have ever played. The Par 3 Sandbox Course by Bill Coore and Ben Crenshaw is a bunch of fun as well. My interview with Kidd will run later this week. So stay clicked in.
SPEAKING OF WISCONSIN, I'll make my first visit back to Erin Hills over the next couple of days, since the 2017 U.S. Open. Marquette University has it's college golf invitational there today and tomorrow. Marquette won the NIU invite at Rich Harvest Farms a few weeks back, and more recently Northwestern's Windon invitational that was played at Knollwood last week. A few Illinois schools have made the trek north and I'll be present for the final round tomorrow.
THE ILLINOIS MEN'S GOLF TEAM wins on the Yale Golf Course at the Macdonald Cup, with a 15 under par score. Bryan Baumgarten led the way for Illinois with an 8 under par score, he finished second for the tournament. THE ILLINI Women's also had a 1st place finish at the Coeur D'Alene Collegiate with an even par score for the 3 round total. Freshman Crystal Wang led the way with a second place finish, by shooting a three day total of 1 under par. Illinois was second at this event last year, and should move up from their #23 ranking. Next up for the women's is the Illini Invite next week at Medinah Country Club.
WHISTLING STRAITS and Kohler are now on the clock for the 2020 Ryder Cup, lets hope the USA can win back the cup on it's home soil.
DRIVER vs DRIVER 2, hits the airways tomorrow night on The Golf Channel, and will run into early November. Wilson Golf has a plan in place with the USGA this time around, so the winner should be a conforming club right away.
OCTOBER is here and we are now fully into the fall golf season, get out and enjoy it while you can. It will be getting dark sooner by the day. RS