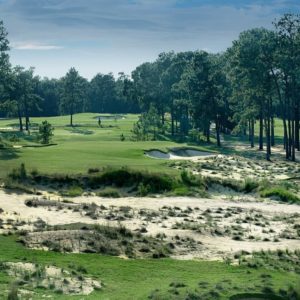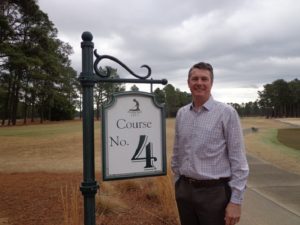 PINEHURST #4 by GIL HANSE IS OPEN FOR PLAY, and Pinehurst Resort President Tom Pashley welcomes all golfers to the home of American Golf to see Hanse's latest work, and newest improvements to Pinehurst. For more information see Pinehurst.com.  ______________________________________________________________________
In it's latest multi-year, multi-event deal, the PGA of America has teamed up with the Congressional Country Club in Bethesda Maryland, to have CCC host 8 of it's championships over the next 18 years.
Congressional lands the 2036 Ryder Cup, the 2031 PGA Championship, the Women's PGA Championship in 2022-2027, the Senior PGA Championship in 2025 and 2033, the PGA Professional Championship in 2029, and the PGA Junior Boys and Girls Championship in 2024.
The championships will be played on the clubs Blue Course, that was first built in 1924 by Devereux Emmet. The Blue Course was later renovated by Donald Ross, Robert Trent Jones and Rees Jones. The course will be renovated again in 2019 by Keith Foster.
Congressional will additionally host a PGA Hope event annually over the years, that helps introduce the game of golf to our veterans.
The clubs hisotry dates back to 1921, so that members of Congress would have a social place to meet with business leaders. The club has a rich golf history that includes the 1976 PGA Championship won by Dave Stockton. There have been three U.S. Open's contested at Congressional, 2011 won by Rory McIlroy, 1997 won by Ernie Els and the battle in the blistering heat won by Ken Venturi in 1964. Congressional has also hosted the 1995 U.S. Sr. Open, 1959 U.S. Women's Amateur and multiple PGA Tour events.
"This partnership with Congressional Country Club and it's membership is monumental in scope and stature, and we are excited to showcase the range of championships and events the PGA has to offer," said PGA of America Interim CEO John Easterbrook. "We're also looking forward to building a lasting relationship with the legions of golf fans that very knowledgeable from the Maryland, Virginia, and District of Columbia, and believe they will enjoy their time with us and marvel at the talents we will bring to Congressional in the following years."
"Congressional Country Club is proud to be partnering with the PGA of America and looks forward to creating future championship history," said Bev Lane, President of Congressional Country Club. "The PGA of America and it's nearly 29,000 professionals represent the very best that golf has to offer. We are excited to bring major championship golf back to Congressional and represent our country and the Nation's Capital as the host of the 2036 Ryder Cup."
During an exchange of emails with Golfers on Golf, Foster said he is excited to be working at Congressional, and called it a big time project. Restoration work begins in 2019, and the course should reopen in at some point in 2020.