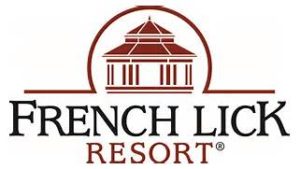 THE FRENCH LICK RESORT proudly presents the second Sr. LPGA Championship to be contested on the Pete Dye Golf Course. Defending champion Trish Johnson returns and U.S. Senior Open Champion Laura Davies will compete looking to win both senior women's major championships this year. For details see Frenchlick.com. Oct. 15-17th.    ______________________________________________________________________
IT WAS A GREAT WEEKEND FOR COLLEGE GOLF this past weekend in the Chicago area.
Both the University of Illinois and Northern Illinois University held their invitationals this past weekend. It would have been nice if they were scheduled a week apart, but just as this year has gone, we can't schedule a golf event in the Chicago area, unless there is already one scheduled for the same day or week already.
Many of the top college powers were here, including nine of the Top 25 schools at the Illinois event. Defending national champions Oklahoma State won by plenty at Olympia Fields and according to Illinois head coach Mike Small they deserved it. I spoke with Small this morning about the tournament and Illinois Jr. Michael Feagles the lone Illini under par (69 -1) in yesterdays final round and below are their thoughts. Small was still shaking his head on how Illinois led the entire field in birdies made, but lost the championship by 33 shots and finished in 6th place. Illinois now has two weeks to get ready for the Macdonald Cup on the Yale University course.
Click here to hear interviews with Michael Feagles and then Illinois Coach Mike Small.
Illinois was 15 shots back of second place USC. The Olympia Fields North Course was set up at a par of 70 and over 7,300 yards, with the pin placements being those that were used for the 2003 U.S. Open. The golf course was in outstanding condition and Director of Grounds Sam Mackenzie and his crew should get credit.
IN SUGAR GROVE at Rich Harvest Farms it was Marquette that held off Notre Dame for the win by one shot. While I was at Olympia Fields on Sunday, I was at Rich Harvest Farms on Saturday, and was the only local media outlet covering either event.
While I did not see this in person, I was told by multiple sources that behavior by a few of the coaches at RHF was out of line. One coach drove his cart up on a tee box to speak with one of his players, and another had a cart on the side of a tee box, and another had his cart on the side-slope of a green and almost on the putting surface. SERIOUSLY !!! if you are a D1 college coach, please set an example for your team and others watching, instead of being someone who looks like they don't know anything about the sport they are coaching.
The members of RHF can't do that, so why should some visiting college coach get away with that type of poor behavior. It should cost that coaches team 2-shots, with an assessed penalty.
Maybe it's coaches trying to over coach, that pace-of-play was a disaster at RHF. The first round on Saturday was almost six hours, so as a result Round 2 on Saturday did not finish. Players had anywhere from 2-5 holes left to play on Sunday morning from Round 2, before Round 3 could start. Pace of play at Olympia Fields was running just over five hours per round.
COURSE NOTES… at Olympia Fields.
The men's grill and the dining room are getting redone as a result of water damage, that occurred on January 2nd of this year, when at 2 AM a water pipe broke and started flooding the clubhouse. It was not until almost 6 Am that the leak was discovered by security.
Both area's that were part of the clubs master plan for a redo-saw the time table get bumped up. The clubs new 1915 club looks great along with area's in both of the locker rooms that have been upgraded. Architect Keith Foster returns next month to present his plan to clubs board for improvements on both the North and South Course's. Foster one of the best in the golf architect business, will really put the shine back on OFCC's diamond if the board allows him to proceed.
AT RICH HARVEST FARMS…tournament season returns over the next three years as RHF will host the 2019 Western Junior Golf Championship. In 2020, the Big Ten Men's conference championship comes to town, and in 2021 the Palmer Cup returns and unlike in 2015, there is now both a men's ans women's division for the event.
What about 2022 at RHF. Stay tuned, professional golf might be a possibility by then, let's hope so.
THERE IS NO DECISION YET, but as of earlier today the debate was on whether to open the Gil Hanse renovated Pinehurst Course #4 as scheduled this Friday. Pinehurst is not flooded, but has received quite a bit of rain from Hurricane Florence. Even the sandhills area is well soaked.
KUDO's to the membership at White Eagle Country Club in Naperville, as architect Todd Quitno who is doing great work at the Schaumburg Golf Club, will be working on renovations just approved by the clubs board at White Eagle.
HAPPY BIRTHDAY to Mistwood Golf Club and McQ's Dome owner Jim McWethy, who will celebrate by hosting the annual McWethy Cup tomorrow at Mistwood. I predict a good time will be had by all in attendance. See Mistwoodgc.com.
I DID play at Mt. Prospect Golf Club last week, and the course is in great condition, and has really grown in from the renovation work done a few years ago. I suggest a round at Mt. Prospect before the season ends.
IT WAS fun to be at the grand opening of the new PXG Fitting studio located on Techny Road in Northbrook, the studio the first of it's kind, should bring more golfers with the bigger budget to spend on clubs, into the fold of PXG (Parson's Xtreme Golf). Owner Bob Parson's is one colorful guy, that every person who loves golf should have a chance to meet on a golf course, or in the 19th hole someday. He loves the game.
I'm off to Sand Valley later this week, I'll have a recap on that trip and visit to the Par 3 Sandbox, and Mammoth Dunes later this week. Golf season is slipping away, get out and play everyone. RS