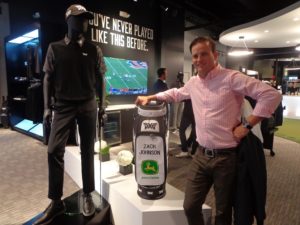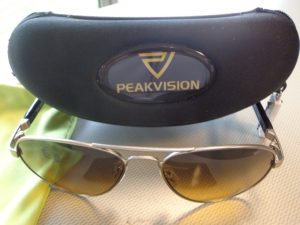 ZACH JOHNSON welcomes you to the new PXG fitting studio in Northbrook located on Techny Road, see PXG.com for details. PEAKVISION Sunglasses, made for golfers by golfers based in Myrtle Beach. To see the entire line of sunglasses visit Peakvision.com. ______________________________________________________________________
IT'S A COLLEGE GOLF WEEKEND and two of the biggest fall NCAA Division 1 tournaments are both here in town this weekend.
First up at Olympia Fields the Illinois Invitational has the defending national champions the Oklahoma State Cowboys in first place at 9 under par after 36 holes. Eight shots back at 1 under par is California, with Alabama in third place 16 shots back at +7.
Illinois is in sixth place as a team, but has Sophomore Brendan O'Reilly in 7th place at even par, and Jr. Giovanni Tadiotto in 9th place at 1 over par.
"Different day, same story," said Illinois head coach Mike Small. "We played well most of the day, once again, but we didn't close. We did play a lot of good golf, evidenced by the fact we are leading the field in total birdies. But we are in sixth place because we are not saving shots around the green and put the ball in the fairway on a consistent basis."
The final round starts tomorrow morning at 7:30 Am and Illinois will have players headed out at 7:30 off the first tee, with it's individual players starting off of the tenth tee at 8:45 Am. The Olympia Fields North Course is playing to a par of 70 from 7,353 yards. Admission and parking are free.
THE NORTHERN INTERCOLLEGIATE at Rich Harvest Farms in Sugar Grove, Golfers on Golf was the only media outlet covering the event.
The first day of play on Saturday included two rounds of golf, and a 36 hole day. However due to extremely slow play in Round 1, (almost 6 hours to play 18 holes) Round 2 was not completed before darkness. Round two had some players only needing to finish two holes, while some other players will have to play 5 holes to finish the second round.
Marquette university at 3 under par is leading the event, with Missouri in second place seven shots back at +4. Notre Dame playing a rare road game (sorry got confused with football) is in third place at +9, with Wisconsin in 4th place at +10, and then the hosts NIU in 5th place at +11. The Huskies are lead by Paul Schlimm who is under par in his second round that has three holes to go.
Second Round play will continue at 8:00 Am, and third and final round play will start shortly after Round 2 is complete. Admission and parking are free at Rich Harvest Farms.
Golfers on Golf will attend the Illini Invitational on Sunday, at Olympia Fields.