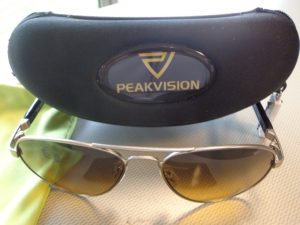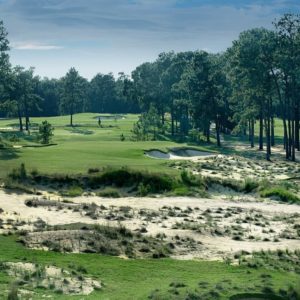 PEAKVISION SUNGLASSES, created by golfers for golfers, try PeakVision Sunglasses on or off the golf courses, see PeakVision.com for more information. PINEHURST #4 redone by Gil Hanse, The 11th hole (R), Opening on September 20th. Pinehurst.com      _____________________________________________________________________
TIME FLIES WHEN YOUR HAVING FUN so where has the summer gone. This is now already Week #22 of our 22 week run for the 2018 golf season.
So this morning is our final show for the year Tee time as it has been all summer long is 10 Am on Am 750 WNDZ.
Ed Stevenson, Bill Berger and Rory Spears will put a wrap on the season, and will be joined by Illinois Golfer publisher Tim Cronin who checks in live from Aronimink and the BMW Championship, that is already delayed this morning due to bad weather, so bad all of it's public parking lots are closed. Will spectators be allowed in today, good question, we will find out more from Tim.
Brendan Sweeney the sports marketing guru of the French Lick Resort jumps in with more on next months big Senior LPGA Championship at the French Lick Resort, in, of course French Lick Indiana. Defending Champion Trish Johnson is back, and will compete with Berwyn native Nicole Jeray, and U.S. Sr. Women's Open Champion Laura Davies.
From all of us at Golfers on Golf Radio, we would like to thank our sponsors for the year that include, our presenting sponsor French Lick Resort, The Mistwood Golf Club, Arrowhead Golf Club in Wheaton, the Mt. Prospect Golf Club, Erin Hills in Erin Wisconsin, the Arlington Lakes and Arlington Heights Park District golf courses, The PGA of America and the KPMG Championship at Kemper Lakes, the Schaumburg Golf Club, DuPage Golf including the Preserve at Oak Meadows.
Thanks to "Magic" Mike Mercado"for spinning the dials all season long to make us sound good on the air, to WNDZ GM Mark Pinski for letting us back on the air this year. To all of our guest hosts in house, IPGA Executive Director Carrie Williams, Tim Cronin of the Illinois Golfer, Len Ziehm of the Daily Herald, Pro golfer Patrick Flavin, Chad Johnasen Gm of Blackberry Oaks, Jon Parsons of Schaumburg Golf Club, Mike Munro from the Green Street Grille, where The Golf Channel is always on.
YOU CAN KEEP UP with Golfers on Golf all year round, by following this website, Chicago's only year round place for up to the minute golf news, in the Chicago area and beyond.
As for Golfers on Golf Radio, Thanks for listening everyone. Ed, Billy, and Rory.