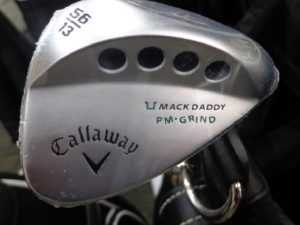 CHICAGOLAND GOLF Publisher Val Russell invites you to pick up a copy of the new September Issue coming out this week, the final issue of 2018. NEED WEDGES, why not get some new Mack Daddy Wedges from Callaway Golf, visit Callawaygolf.com.       _____________________________________________________________________
GOLFERS ON GOLF RADIO Week #21, as our show turns for home on the 2018 golf season.
Join Ed Stevenson, Bill Berger and Rory Spears on Am 750 WNDZ this morning at 10 AM, for an hour of great golf talk.
This morning our guest list is a good one. Alex Podlogar the social media manager at the Pinehurst Resort joins us to talk about everything new Pinehurst the Home of American Golf. The redesigned Course #4 by Gil Hanse is opening on the September 20th, and the new Village Brewery will be opening as well. Get all the details of all that is happening in beautiful Pinehurst North Carolina.
David Feaser the CEO of a new Sun glasses Company Called Peak Vision checks in, Peak Vision is a sponsor of this weeks Worlds Largest Amateur Tournament in Myrtle Beach South Carolina. Peak Vision-good glasses for golfers.
Glen Murray the General Manager of Sand Valley Golf Resort in Nekoosa Wisconsin will update us on how the Par 3 course "The Sandbox", and Mammoth Dunes have held up under the large amount of golfers who have come to Wisconsin to play these new golf courses that opened earlier this summer.
Golfers on Golf Radio 10-11 Am on Am 750 WNDZ, join us on the tee.