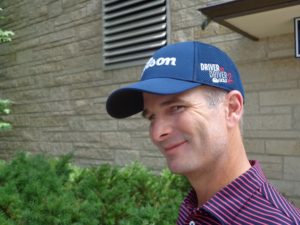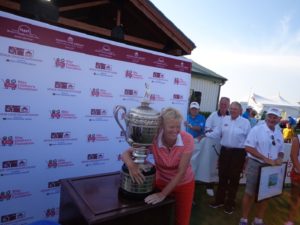 KEVIN STREELMAN shows off the Driver vs Driver 2 hat to promote the Wilson Golf's second edition of it's golf reality show, starting this fall. TRISH JOHNSON and U.S. Sr. Women's Open Champion Laura Davies head up a strong field at the LPGA Senior Women's Championship this October 15-17 at the French Lick Resort. Frenchlick.com    ______________________________________________________________________
IT'S Week 20 for Golfers on Golf Radio, that tee's off at 10 AM on Am 750 WNDZ Chicago.
Join Ed Stevenson, Bill Berger and Rory Spears for another week of golf talk, with a Chicago flavor for an entire hour from 10-11 AM.
This weeks guests include Sunset Valley Golf Club GM Ryan Ochs, who talks about the recently reopened golf course, after a 14 month Rick Jacobson renovation. Sunset Valley is part of the Highland Park Park District.
Michael Williams the managing Director of the Innisbrook Resort in Tarpon Springs Florida, will tell us about the major course and room renovation at the Florida based resort.
Jeff Pajula the head golf professional at the Stonewall Orchard Golf Club in Grayslake, talks this week's Illinois PGA Section Championship at Stonewall Orchard, and the upcoming Birdies for Charity Fund-Raiser put on by the IPGA.
FYI…The Ryder Cup will onsite at Soldier Field today during the Bears-Chiefs game, as part of the trophy tour.
RIP..former PGA Tour professional Bunky Henry who passed away this week at age 76 from complications of a heart surgery. Henry had been working at Reynolds Plantation in Georgia. Henry was Rory's playing partner in his only round at the famed Oakmont Country Club near Pittsburgh.