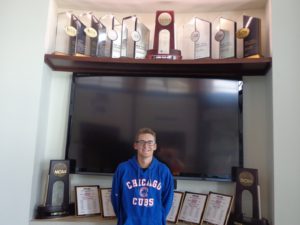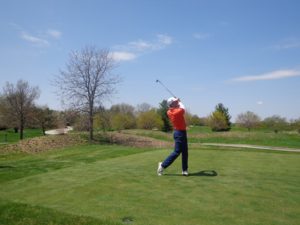 FORMER ILLINI GUYS Dylan Meyer & Nick Hardy now touring professionals, both made the cut at this weeks Barracuda Championship, a Stableford format event held opposite the Bridgestone Classic. Doug Ghim of Arlington Heights and the University of Texas also made the cut. Good luck this weekend, Hardy of Northbrook, made his first professional Hole-in-One during play in Round 2.   _____________________________________________________________________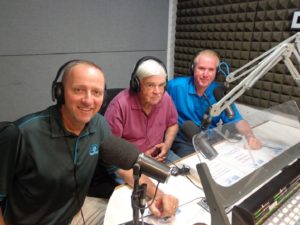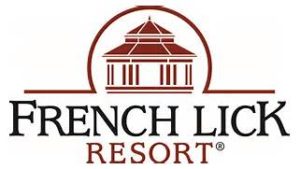 GOLFERS ON GOLF RADIO AM 750 WNDZ Saturday mornings from 10-11 Am, is Chicago's Favorite Foursome, Ed Stevenson, Bill Berger and Rory Spears, with variety of special guest hosts from the golf industry. This week's guest host is Illinois PGA Executive Director Carrie Williams, in advance of this weeks Illinois Open at the Glen Club with the second course being Ravina Green Country Club. Defending Champion Patrick Flavin returns to defend his title, after a run to the Sweet 16 at the Western Amateur Championship at Sunset Ridge. Golfers on Golf Radio is presented by the French Lick Resort, of French Lick Indiana, visit Frenchlick.com.
This week the Illinois Open returns to the Glen Club for all three rounds, and Ravina Green Country Club located in Riverwoods enters as the second course, for play in Rounds 1&2.
After the cut is made after Round 2, final round play will be only at the Glen Club.
Carrie will talk about the expanded field and some of what's new at the Illinois PGA Section, in the week where the PGA of America celebrates it's 100th PGA Championship at the Bellerive Country Club in St. Louis.
Ethan Roush the Head Golf Professional at The Glen Club who is playing in the Illinois Open will join the show live from the club. AM 750 WNDZ 10-11 Am, join us.
We will have updates on the Western Amateur, and hear from defending Champion Patrick Flavin during the show. Our Western Amateur Championship recap will be posted here on Saturday night, with stories from the Illinois Open on Monday-Tuesday and Wednesday. With a preview here tomorrow (Sunday).