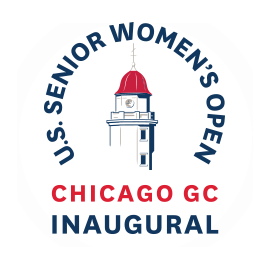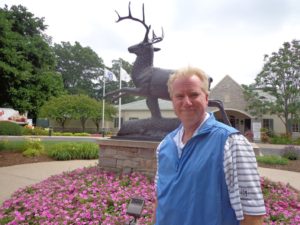 THE INAUGURAL U.S. SR. WOMEN'S OPEN-TRISH JOHNSON AND LAURA DAVIES lead after 36 holes at 4 under par. Juli Inkster is three shots back.THE JOHN DEERE CLASSIC had play suspended with several groups still on the course, as bad weather rolled in close to 8 pm. Doug Ghim was taken from the course after he took ill from the 96 degree heat. Nick Hardy has two holes left to play, and needs to play them in par or better to make the cut. Dylan Meyer will make the cut, defending champion Bryson DeChambeau has WD'd with a shoulder injury. See Johnddereclassic.com
GOLFERS ON GOLF RADIO hits the tee box at 10 AM today on AM 750 WNDZ-Chicago, tunes in to her our exclusive interviews with USGA CEO Mike Davis and Hall of Fame inductee  Nancy Lopez  of LPGA fame.
On the show we will hear from players at both the the U.S. Senior Women's Open at the Chicago Golf Club. Then from players including the defending champion Scott McCarron at the Senior Players Championship at Exmoor Country Club in Highland Park.
First round co-leader and University of Illinois Golf Coach Mike Small followed up a first round 65, with a one under par 71. At 8 under par he is three shots behind leader Scott Parel.
Parel said he got some lucky breaks with his driver in round 2, but he putted very well.
Click here to hear interviews with defending Scott McCarron and Mike Small.
While McCarron moved back into contention in round two, Small fell back ten spots. Small was two under par after two holes, but played the last sixteen holes in 1 over par.
John Daly was badly limping after a second round of four under par 68, but gave no indication that he would drop out of the championship. Kenny Perry who shared the first round lead with Small, fell back into seventh place after the second round.
Tee times for Saturdays third round have been pushed up to start between 8 Am and 10 Am to get play in the third round complete before 3 PM. More information at SPCGolf.com.