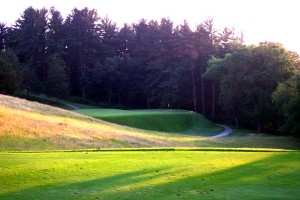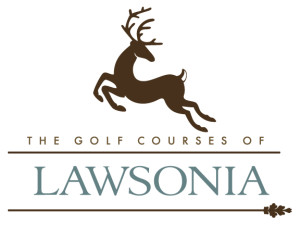 The golf courses of Lawsonia in Green Lake Wisconsin invite you to play all 36 holes at this classic golf destination. Now under the management of Oliphant Golf, the famed Links Course has been restored to the original design by Chicago architect William Langford. Come play the courses the members of Chicago's top private clubs head north to play. Lawsonia Golf with stay and plays now available. Lawsoniagolf.com or call (920)-294-3320.
I'm sorry to have been away all week, it wasn't the plan. All the rain has made it a long wet week. It has rained so much, I didn't even get to golf this week which is never a good thing in a summer month.
The week started off with some very good golf. Last weekend the first 59 was recorded by Kevin Sutherland on the Champions Tour. Then Sherri Steinhauer shot a tour record 63 on the LPGA Legends Tour on the Pete Dye Course at the French Lick Resort. I remember an 81, I shot on the Dye Course shortly after it opened, and people joked I had the course record. Not likely but you never know.
The PGA Tour wrapped up it's run for the Fed Ex Cup Playoffs, and the U.S. Amateur had a great finish in Atlanta. The Playoffs are underway in New York this week and Jason Day has a chance to win headed into the final round tied for lead with Jim Furyk. Rory McIlroy is 5 back after a 3 over par 74 hurt him in round one. Can't wait to see the final round at yet another New York/New Jersey area venue.
IF THE CHICAGO AREA golf courses needed any rain they sure got it this past week. I'm hoping it did not set back the renovation projects in Mt. Prospect or Glenview too much this week.
A TIP OF THE CAP or Golf Visor to the Dupage County Forest Preserve District, whose board voted unanimously this week to approve the funding for the Oak Meadows Project. The project will be much more than a golf course, but golfers will love it when architect Greg Martin and his team finish up the golf course, and it likely reopens in 2017.
AS OF NOW, my last tournament to cover for the 2014 golf season will be this weeks Illinois PGA Section Championship at Stonewall Orchard and I am looking forward to it. Illinois Golf Coach Mike Small is attempting to win his 11th PGA Section Champion, winning 10 alone is amazing.
GOLFERS ON GOLF RADIO, has three shows left. Yes only three out of the 21 week run we started with. Where has summer gone. I think our group of hosts has put together a great final three weeks, we hope you will join us on Sunday mornings at 9 AM, on WSBC AM 1240, and WCFJ AM 1470.
I STILL CAN'T BELIEVE that the CEO of Dick's Sporting Goods is still popping off about the golf industry. Maybe it's time to take all the golf supplies out of his stores, and then let's see how well they do.
I DID SEE the Rory McIlroy and Tiger Woods appearance on the Late Show. It was funny and even Woods was good. A credit to both players for putting on a good show.
FOOT GOLF has arrived at Links & Tee's in Addison. Call (630)-233-7275 or visit Addisonparks.org for details.
They are ready for the demolition of the clubhouse at Mistwood, during my visit last Monday the clubhouse was empty and the construction crews were setting up. Mistwood will not close this fall or next spring because of the construction. The Mistwood website will a have camera running around the clock so golfers can look in on the progress. See Mistwoodgc.com.
The Gog Blog's Sunday Morning Short Game Returns tomorrow,stay clicked in. Then Go Play. RS