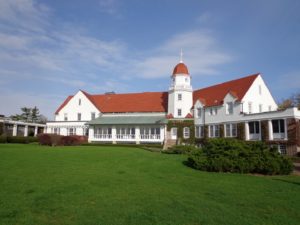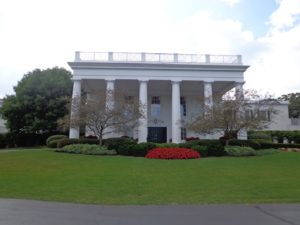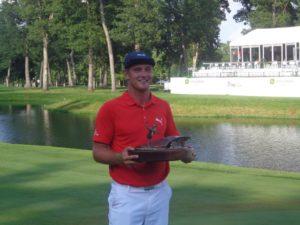 THE CHICAGO GOLF CLUB, EXMOOR COUNTRY CLUB, AND THE JOHN DEERE CLASSIC, all tee it up this week. The U.S. Sr.Women's Open, The Senior Players Championship and the John Deere Classic. See local listings for times of broadcasts. Tickets are available for all three tournaments should you want to attend all of the above ______________________________________________________________________
YES , it's a three for one week, and it could happen here in Chicago or Illinois for that matter.
It's an extremely frustrating situation and I'll have more to say about it next Monday.
In case you missed them over Friday and the weekend, I did write previews for all three championships, so I hope you are interested in seeing all three of them. The best way to do that is probably from your Lazy Boy, but there are tickets available for all three tournaments or championships, and maybe you can go see at least one of them in person.
But if you want to see them in person, just don't do it on Monday or Tuesday unless you want to see the preview at the John Deere Classic, because the other tournaments, the two in the Chicago area don't have public access on Monday and Tuesday.
There are many good things about this weeks golf tournaments. In the Quad Cities at John Deere, some of local players will be there competing. Arlington Heights resident Doug Ghim has an exemption to play, and so does Nick Hardy from Northbrook. Both guys are both professionals now, so they have a chance to make some money. Dylan Meyer the former U of I guy from Indiana, who charmed everyone's heart when he won the Western Amateur at Knollwood in 2016 also has an exemption.
Bryson DeChambeau the defending champ at the Deere returns looking to lock up a spot on the Ryder Cup team with another win. Steve Stricker, Zach Johson and a bunch of other good players will be in the field at the JDC. Johndeereclassic.com for tickets. It's just a drive down 88 from Chicago.
THE U.S. Women's Open is the first of a kind. Everything that happens this week at the Chicago Golf Club will be the first this and first that. I'll be their most of the week to try and capture many of those firsts. Any championship at the Chicago Golf Club is a special one, and who knows when or if that next one comes along at CGC. Chicago Golf Club is a special place and all seven days there this week will be ones to remember. Tickets at usseniorwomensopen.com.
The Senior Players Championship has one of Chicago's finest north shore area clubs to play host this week. Most pro's really enjoy hitting it around an old Donald Ross original design, and this week should be no exception. Players with local ties in that field include, Gary Hallberg, Jeff Sluman and University of Illinois Golf Coach Mike Small. Tickets at SPCGolf.com.
Stay clicked in here for details all week long, and on Saturday Golfers on Golf Radio Am 750 will recap all three. The Gog Blog is back tomorrow. In addition next week BIG 3 partner Len Ziehm and I will launch our new podcast series. Stay clicked in fr that as well. RS