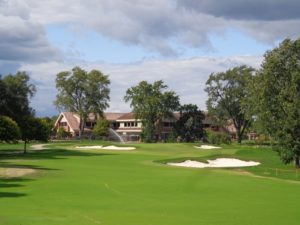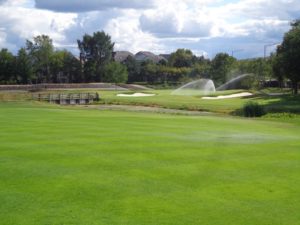 THE SCHAUMBURG GOLF CLUB on Roselle Road in Schaumburg has reopened the Players Nine and the newly expanded driving range and putting green as Phase 1 of the three part renovation is now complete. Phase Two is underway withwork having started on the Baer Nine, that should reopen around July 1st of 2019. For more details see Schaumburggolf.com or call (847)-885-9000, When there #ChandlersChopHouse.   _____________________________________________________________________
GOLFERS ON GOLF RADIO WEEK 13 is on the tee this morning at 10 AM on AM 750 WNDZ Chicago.
Your hosts Ed Stevenson, Bill Berger and Rory Spears invite you for another great hour of golf talk.
This week we look at the week ahead that has three big tournaments in the state of Illinois. The John Dere Classic in the Quad Cities, the US. Sr. Women's Open at the Chicago Golf Club in Wheaton, and the Senior Players Championship at Exmoor in Highland Park.
Our guests this morning include John Deere Classic Communications manager Barry Cronin, and upcoming touring professional Nick Hardy who play at John Deere this coming week.
We will hear from Clair Peterson JDC Championship Director, defending champion Bryson DeCahmbeau. On the Senior Players Championship, it's Fred Funk and Championship Director Vince Pellegrino. We hope you will join us at 10 AM.