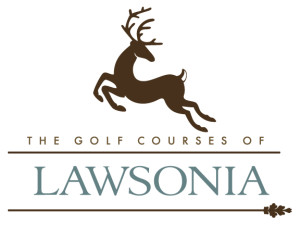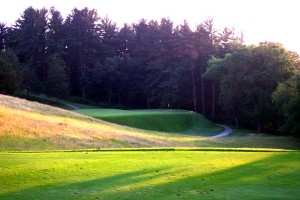 THE GOLF COURSES OF LAWSONIA. 36 Holes in Green Lake Wisconsin. Now under the management of Oliphant Golf, Lawsonia is offering stay and play packages, and invites you to visit the remodeled Langford Pub. Play where the members of Chicago's top private clubs drive north to play. See Lawsonia.com or call (920)-294-3320.
The August Gog News Blog is here, normally I post this closer to the top of the month, but August has been crazy on the golf scene and off of it. September, will be posted sooner. Sorry for the delay, and I'll gladly accept the slow play warning for this one. RS.
First off the Tee.. The 10th Annual Staben House Golf Outing is this week on August 22nd at the Midlane Championship Golf Resort in Wadsworth Illinois. Proceeds support the Staben House and the Eddie Washington Center in Waukegan. The Golf Outing begins at Noon with a shotgun start, with dinner and awards beginning at 5 PM. This year the keynote speaker at the dinner is former Chicago Bear Desmond Clark. You can register for the event at waukegantownship.com/events-and-registration.html. via phone at (847)-244-5900.
THE UNIVERSITY OF ILLINOIS has a new assistant golf coach to work with mens coach Mike Small. Former Illini standout golfer and former Second Team All-Big Ten player Zach Barlow, has been named to the position.
"I'm pumped to be back in Champaign," said Barlow." When I was there it was a once-in-a-lifetime experience. I'm really looking forward to it. It will be an honor to come back and work alongside of coach Small. I think coach Small is the best in the business and it's a privilege to learn from him."
Barlow added that, to keep the Illinois program going forward there will have to be a real attention to detail. Illinois is now being talked about in the national championship picture, that would not have been the case a few years ago.
"It's great getting Zach back in the Illinois program after a few years of playing professionally," Small said." I know he has been thinking of coaching for a while now, and it's the right time for him to start this new chapter in his career. We're excited to get him in the fold."
THE LPGA LEGENDS played last week at the French Lick Resort in French Lick Indiana, see Frenchlick.com. During the week the Legends Hall of Fame which is at the West Baden Hotel at the resort, inducted stars Nancy Lopez the 48 time winner on the LPGA Tour and Jane Blalock who won 29 times on tour. Nominated candidates will be reviewed every year for induction. For more information see Thelegendstour.com.
The Legends Championship had to be shortened to 36 holes due to heavy rain and fog that hit the French Lick area on Sunday. Laurie Rinker was awarded the championship and the $60,000 dollar first place check. Her brother Lee Rinker will play in the 2015 Sr. PGA Championship at French Lick, Laurie says will give him some tips on how to play the Pete Dye Course.
Architect Tom Doak is coming back to his home state of Michigan, to create a second golf course at the Forest Dunes Golf Club in Roscommon Michigan.
Doak along with his team at Renaissance Golf Design will build a reversible golf course-two different layouts using the same greens but playing clockwise one-way and counter clockwise the other.
"This is a concept a I have thought about for 30 years," Doak Said. "You need the right site and the right client to understand the appeal of it. At Forest Dunes we finally have the both."
Forest Dunes owner Lew Thompson told Doak he wanted him to build a new golf course, but it had to "wow" him.
"The reversible course is that people would want to play it both ways. You get two courses in one," Doak said. Doak said, "the tough part is in thinking about the greens. They have to work from both directions."
Doak and team will start shaping holes late in September and he hopes to have three to six holes ready for irrigation before the snow lands.
Keith Foster is reloading his Outpost in Middleburg Virginia, the Outpost is getting in treasures from all over the world and will be ready to reopen around Labor Day weekend.
Find the best in golf antiques and more, for more information you can now visit keithfosteroutpost.com, or call (540)-687-4094.
On the golf side, Foster has wrapped up a highly respected renovation of the Wissahickon Course at the Philadelphia Cricket Club. He is now working on another 1920's A.W. Tillinghast course at the Baltimore County Club in Maryland.
Special golf rates for the days around Labor Day weekend are now available at the American Club and Destination Kohler.
Special rates in play for the irish Course at Whistling Straits, or both courses at Blackwolf Run. There are special room rates, is the time right for a weekend or an overnight getaway.
Don't forget the Kohler Food and Wine Experience from October 23-26th. Call (888)-293-7337 or visit Destinationkohler.com. You can book online.
COG HILL'S NIGHT GOLF IS COMING. Friday night August 29th an 8:30 PM shotgun open to golfers that are 21 years of age or older. Format 2-player scramble, 8 holes of golf and a shootout hole. Everyone plays from the "Glow Tees". $85 dollar team entry fee and the event is walking only.
More events at Cog Hill include the 2-person medley on Saturday September 13th on Course No.1, tee times from 11:30 and 2 Pm. The Cog Hill Fall Scramble is two-one day scrambles. Saturday October 4th on Course No.3 and Sunday October 5th on Course No.2. Tee-times are 7 Am to 11 Am.
Sign up at Coghillgolf.com or call (866)-264-4455.
The Gog Blog returns on Tomorrow, with the Gog Blog Speaks Out. Until then Go Play. RS