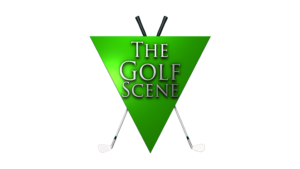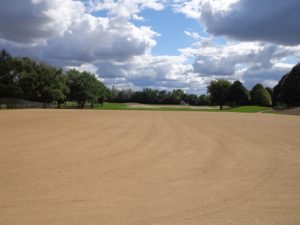 THE GOLF SCENE WITH STEVE KASHUL returns for it's 25th year on television in Chicago, on NBC Sports Chicago, at 6 PM on June 10th. More down below in our column. IT'S OPEN the new driving range at the Schaumburg Golf Club located on Roselle Road in Schaumburg. The Players nine is about to reopen and when it does the Baer nine will be closed for renovation. The newly expanded range is open, and the new putting green will open with the 9 holes. Schaumburggolf.com or (847)-885-9000.    ______________________________________________________________________
I'M BACK from St. Louis and PGA Media Day in St. Louis. What a trip it was. Down and back by car, and only saw 21 Illinois State troopers out looking to write paperwork and collect $$$, sad but true. Be careful if you are headed to Bellerive in August. There was four nasty construction zones, and high winds in the Mid-part of Illinois that dded to the driving adventure, UGH!
THAT being said, the PGA of America made it an interesting media day to say the least. The defending champion Justin Thomas was a good sport dealing with the program the PGA put on for over an hour, he had to walk in to Justin Timberlake music carrying the Wanamaker Trophy. JT and JT music, you get it, right?
PGA Tournament Director Kerry Haigh has the rough way up, over six inches, and the ball drops to the bottom all the time. Good luck getting out, because it's not easy, trust me I know. I'm Happy with my six pars and I'll go from there. If Haigh doesn't trim the rough over 100 guys in the PGA won't break 75, and the Par will be a U.S. Open like 70. It's the worst I have ever scene, or tried to play out of, UGH!
Thomas however was not fazed by Haigh's rough, he simply went on during a casual round of golf and shot 65, that included him putting one in the drink on the second hole, and still making par.
The 17th hole playing 605 par 5, Thomas went driver-3 wood, and got home in two shots. He followed that up on 18 a par 4, playing 455, with driver of 335, and then in front of the camera's and assembled media behind the 18th green, holed his pitching wedge from 125 for an Eagle 2.
Bellerive has had a reputation for shaky greens over the years, the new course superintendent that took over in 2017, was a former assistant and knows the course and what to do and what not. His work is paying off, as the greens while slow, did roll well and are in great shape. The collars in most part have had some work done and are settling in still. fairways and tee boxes are mint and the players should love that part of the golf course. I'll have more on Bellerive in the weeks ahead.
BACK TO THE U.S. OPEN, making it into the field from Monday's Sectional Qualifiers included, Northwestern's Ryan Lumsden who carded a 6 under par 36 hole score to advance, he will be joined at Shinnecock by Dylan Meyer who just graduated from Illinois. Another Illinois alum is back in the field at age 51, Steve Stricker heads to Shinnecock after being double digits under par at his qualifier. Winning his sectional was Garret Rank the NHL hockey referee, who was runner-up in the 2012 USGA Mid-Amateur Championship at Conway Farms. Ranks frequently plays in the Western Amateur as well, look for him doing some Blackhawks game at the UC this coming winter.
They are back. The Golf Scene With Steve Kashul returns this Sunday night at 6 PM, on NBC Sports Chicago. (Formerly Comcast Sportsnet).
The Golf Scene is the longest running golf TV show in the country, and it's one of the top 5 longest running TV shows in Chicago history.
In the season's first episode, segments include Ravisloe CC, and a close up look at Cleveland Golf's Irons.
While the first run of the show is this Sunday, watch local listings for repeats of the show that also will be seen on NBC Sports Chicago.
THE GOLF SCENE promo with Steve Kashul, click here to hear it now.
Congrats to Steve and show owner Tom Miller on their long run of success with The Golf Scene. See more from The Golf Scene on Facebook.
FOR SALE is the Klein Creek Golf Club in Winfield, per Chris Charnas at the Evanston based Links Capital Advisors, price now reduced. Call Chris at (847)-866-7192 for more information.
It was great to see defending John Deere Classic Champion Bryson DeChambeau get his second PGA Tour win at the Jack Nicklaus Memorial Tournament in Ohio last week. Apparently DeChambeau is winning PGA Tour events two years after getting sponsor's exemptions to play in them. Both John Deere and Memorial come two years after Clair Peterson and Jack Nicklaus gave them to DeChambeau, who is now in the Top 8 spots for the Ryder Cup team.
MT. PROSPECT GOLF CLUB Director of Golf Operations Brett Barcel joins us as studio guest host this Saturday, on Golfers on Golf Radio Am 750 WNDZ-AM Chicago, tee time is 10 AM.
CLUB FITTERS TRUE SPEC GOLF, that has a great studio in Highland Park, is expanding. True Spec recently opened a new studio in Pinehurst at Pine Needles resort on June 4th, and will open in new Yrok City and Boston next week on June 12th. See more at Truespecgolf.com.
THE NEWS IS still good for Callaway Golf, last month's sales have Callaway's Rogue Club line being a #1 seller in several categories, and soon to arrive is Callaway Rogue in a Jet-Black, check it out if you are thinking of buying. Callawaygolf.com.
Callaway is also announcing that Marc Leishman and Adam Hadwin are wearing some of the new line of Callaway Golf Shoes at the U.S. Open next week.
OUR BIG 3 PARTNER LEN ZIEHM has posted at his Lenziehmongolf.com more golf travel news on Branson and Lake in the Ozarks Missouri golf, and a look at the Pete Dye Trail in Indiana. If your hitting the road for golf, follow the Ziehm Machine to your next golf destination.
THE GREENBRIER RESORT in West Virginia has announced that they are the next resort to be constructing a new Par-3 course, good to see.
Nice to see Illinois Men's head golf coach Mike Small win the Midwest Region Coach of the Year Award, sponsored by Golf Pride Grips, and voted upon by the College Golf Coaches Association.
ONE FINAL THOUGHT, IT'S REALLY EMBARRASSING to see just about everyone having to add TW's name somehow to every golf interview. Every player doesn't need to comment on his return to the tour this year. Let's talk golf, not one guy.
This week the Rust Oleum Championship tee's off at Ivanhoe Golf Club in Mundelein, hope to see you there. RS