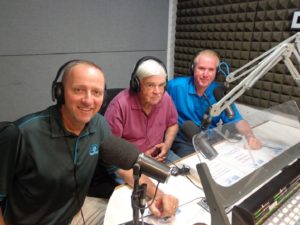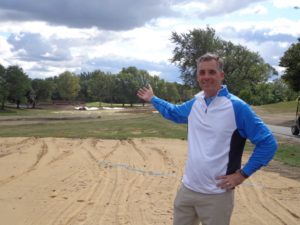 GOLFERS ON GOLF RADIO is back on the tee for week 5 of the season at 10 Am this morning on AM 750 WNDZ, with special guest host  Jon Parsons GM-Head Golf Professional at the Schaumburg Golf Club, current;y undergoing a 3 year renovation.    ______________________________________________________________________
Golfers on Golf Radio returns this morning hitting off the 5th tee,for week #5 of the season.
Today we talk renovations and on the public side, including the three year project at the Schuamburg Golf Club in Schuamburg with the clubs GM and head golf professional Jon Parsons.
Schaumburg's new look is night and day on the holes that have been redone already. Plsu we discuss how Schuamburg has become a full year round golf facility. Regular show host Ed Stevenson is celebrating a birthday today, so he checks in via the phone line, from out at The Preserve at Oak Meadows, which just brought home another award, the renovation of the year award from Golf Magazine.
We will hear from Rust Oleum Championship sponsors exemptions Nick Hardy and T-K Kelly on media day at Ivanhoe Golf Club, and Illinois PGA Match Play Champion, and the sections first major championship winner of the year, Skokie Country Clubs Garrett Chaussard.
All this and more, please join Bill Berger, Rory Spears and Ed Stevenson on Am 750 WNDZ at 10 Am this morning.