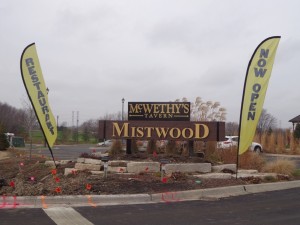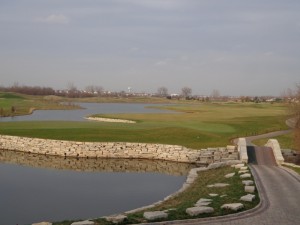 MISTWOOD GOLF CLUB IN ROMEOVILLE HAS  one of the top fitting centers in the country, and one of the Best in State courses "You can Play" in Illinois per Golfweek Magazine. See Mistwoodgc.com or call (815)-254-3333, Mistwood home of the Phil Kosin Illinois Women's Open July 16-18 and the Women's Western Golf Association 118th National Amateur Championship the last week of June. Visit WWGA.org.               _____________________________________________________________________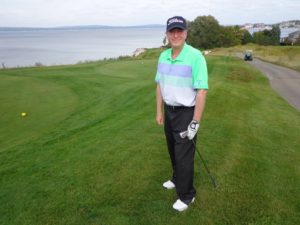 GOLF COURSE ARCHITECT GREG MARTIN (L) and his team that included golf course clubhouse design architect Dan Wohlfeil, have won the opportunity to redesign the Sportsman's Country Club operated by the Northbrook Park District.
BY RORY SPEARS (R), Director of Content and Creation Golfersongolf.com. At Bay Harbor Golf Club, Boyne Resorts, Northern Michigan, Follow Rory on Facebook, Linkedin and Twitter @GogBlogGuy.
Multiple sources confirmed to Golfers on Golf today, that Greg Martin and Dan Wohlfeil have won the bid for the renovation project, of the Northbrook Park District's Sportsman's Country Club on Dundee Road.
Martin and Wohlfeil were unavailable for comment on Thursday night. Architect Ray Hearn (Mistwood Golf Club) and his team are believed to be the runner-ups.
It's believed that the Northbrook Park District wants to begin work late in the summer of 2019. The golf course is expected to remain open all of this year until winter arrives in November or December.
Martin, who's work at the Preserve at Oak Meadows in Addison, has just won him another award, 2018 Renovation of the Year by Golf magazine, has done several recent park district courses in the Chicago area. Wohlfeil who is working on clubhouses at the Chicago Highlands Golf Club and will do the Preserve at Oak Meadows Clubhouse, recently won awards for his work at at Mistwood.
Hearn, reached at an event at Mistwood Golf Club on Thursday night, told Golfers on Golf that he tried to team up with Wohlfeil for the Sportsman's project, but his call came in 40 minutes after Martins call did, and by them Wohlfeil was spoken for.
Golfers on Golf will continue to follow this story.