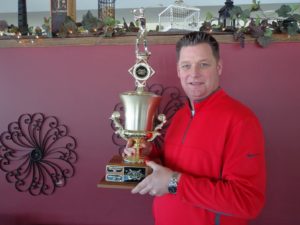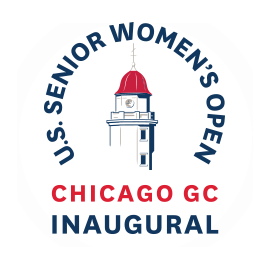 BLACKBERRY OAKS GM-PRO CHAD JOHANSEN holds the Blackberry Amateur trophy. The Blackberry Amateur is played on June 23-24 and the goal is to fill the field this year at 120 players. The championship is sponsored by Wilson Golf and Michelob Ultra. To Sign up see Blackberryoaks.com or call (630)-553-7170. THE INAUGURAL  U.S. Sr. Women's Open is from July 12-15 at the Chicago Golf Club in Wheaton. For tickets now on sale usseniorwomensopen.com. Be part of golf history a first U.S. Open.  ______________________________________________________________________
THE MEDIA DAY CIRCUIT is underway, and yesterday at the Ivanhoe Country Club, was the day for the media to connect with the Web.com tour and the Rust Oleum-Championship.
Championship Director Scott Cassin, Ivanhoe head golf professional Jim Sobb, and sponsor exemptions Nick Hardy and T-K Kelly were on hand for the event.
This years championship week is from June 4th through the 10th. Defending champion Stephan Jaeger is on the PGA Tour and will not return to defend his title so 2018 will see a new champion, and a player who might punch his ticket to the PGA Tour in 2019. The purse for 2018 is $600,000.
Cassin told Golfers on Golf, that while the championships three year contract expires after this years event, all parties the PGA Tour (who owns the tournament) Web.com, Rust Oleum are all working together to continue the tournament, but there is no official agreement yet, we will see what happens. With so many other tournaments off the schedule in the Chicago area in 2019, Rust Oleum would be much more in the big picture next year should they return.
While Hardy and Kelly are two of the exemptions there are two more to hand out by Cassin and tournament .
Those two exemptions will go to a veteran professional with Chicago area ties and or golf history here. The other exemption will go to a younger player with local ties that is not already in the field.
The field already has players with some local connections playing or are likely to play. They include former Illinois Open Champion Carlos Sainz Jr. (Elgin), Brad Hopfinger (Lake Forest), Max Marsico (Chicago), and Five-time PGA Tour winner mark Wilson (Elmhurst) might play. The field of players will be 156.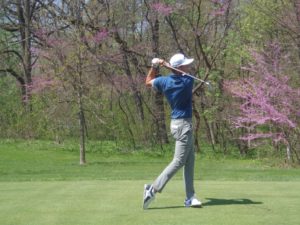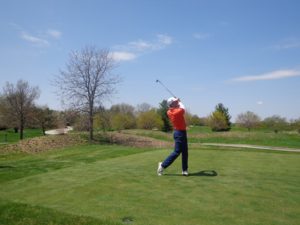 T-K KELLY hits his drive on the second hole at Ivanhoe Country Club, while Illinois Sr. soon to be PGA professional Nick Hardy hit's his drive on the 200 yard par 3, 12th hole, that left him less than two feet for his birdie putt, where he made a two.
Click here to hear the interview with Illinois Sr. Nick Hardy or Northbrook who will make his pro debut at the Rust Oleum Championship.
Click here to hear the interview with Ohio State alum and Wheaton native T-K Kelly who will play in the Rust Oleum Championship.
Ticket sales are now underway, and tickets purchased Pre-tournament will have those proceeds go to area charities.
Hardy is expected to get some of his former Illini teammates to join him in the field for the championship, they include Scott Langley, Luke Guthrie and Brian Campbell.
For information on the championship or buy tickets visit Rustoleumchampionship.com