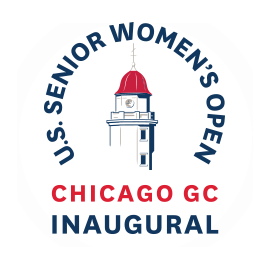 ARE YOU READY TO GO ROGUE, try the new Callaway Rogue Driver, and the full Rogue line of Callaway Clubs, Learn more at Callawaygolf.com TICKETS ARE NOW on sale for the U.S. Sr. Women's Open at the Chicago Golf Club July 12-15, come see the first ever U.S. Sr. Women's Open, get tickets at usseniorwomensopen.com #USGA         _____________________________________________________________________
THE NCAA has announced the regionals for the men's golf championship. The NCAA national championship will be played at the Karsten Creek Golf Club in Stillwater Oklahoma from May 25-30. Home of the Oklahoma State Cowboys.
As for the regional's, No. 12 Illinois heads up a strong field at the Scarlet Course, part of the Ohio State University Golf Club, in Columbus Ohio. The Scarlet Course recently renovated by Ohio State Alum Jack Nicklaus, serves as the home course to both the Ohio State men's and women's golf teams. It is a par 72 course that totals out at 7,455 yards.
The 54 hole regional will be contested from May 14-16, and all schools play 18 holes per day, unless weather conditions force play into the next day.
The top five teams and low individual not on a qualifying team,will move on to the national championships.
The field for the Columbus regional includes, Oklahoma State, Texas Tech, UNLV, Wake Forest, Northwestern, Penn State, Tennessee, Louisville, Jacksonville, Michigan State, Yale and Cleveland. last year Illinois had a third place finish to advance to the NCAA Championships at Rich Harvest Farms in Sugar Grove Illinois.
Purdue University of the Big Ten was sent south to play at Reunion Resort in Orlando Florida. Big Ten players earning spots in the Ohio State regional included Daniel Wetterich of Ohio State, Kyle Mueller of Michigan, Alex Schaake of Iowa, Maryland's David Kocher and Peter Knade.
Indiana Universities Jake Brown will compete as an individual in Bryan Texas, at the regional hosted by Texas A&M University.
Coming up tomorrow, Illinois head coach Mike Small and Big Ten Champion Nick Hardy of Illinois, join Golfers on Golf to wrap up the Big Ten Championship and look ahead to the NCAA Regional's and Championships. Small and Hardy both comment on their busy summers ahead, including his professional debut at the Rust Oleum championship at the Ivanhoe Country Club in Mundelein the first week of June.