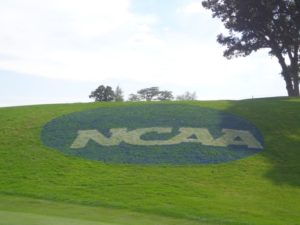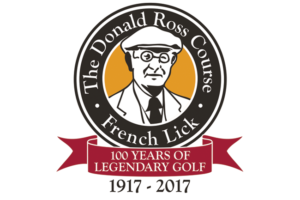 THE NCAA CHAMPIONSHIPS coming later this month to Stillwater Oklahoma, start following the progress on the Golf Channel and here at Golfersongolf.com. Golfers on Golf Radio Am 750 WNDZ 10 AM Saturday morning is proud to welcome Mistwood Golf Club Director of Golf Andy Mickelson this Saturday as our guest host. Stay tuned in. The Donald Ross Course at the French Lick Resort has now started it's second century of fun, book your play and stay's for the French Lick Resort at Frenchlick.com. #petedye ______________________________________________________________________
The Big Ten has announced it's All Big Ten Team's after the conclusion of the 2018 Men's Big Ten Championships.
Big Ten Champion Nick Hardy from the University of Illinois and Northbrook Illinois was named the Player of the Year. From Michigan State James Piot was named Freshman of the Year. Illinois head coach Mike Small was named Coach of the Year.
Hardy had a top-six finish in 9 of his 11 tournaments this year, he became the eighth consecutive Big Ten Champion from Illinois, and seventh straight Player of the Year from Illinois. For Coach Mike Small it was his 10th Coach of the Year award, and his fourth straight.
Between Illinois and Northwestern, the Illinois based state schools filled up a majority of the spots on the First Team All Big Ten roster.
Illinois placed Hardy, Sr. Dylan Meyer and Michael Feagles on the first team, Bryan Baumgarten was named to the second team. From Northwestern Ryan Lumsden and Dylan Wu were both named first team players, with Sam Triplett earning second team honors,
Sportsman ship awards were earned by Hardy, and Pete Griffith of Northwestern. Both Illinois and Northwestern both, will wait to see the locations they will be sent to for the NCAA regional Championship play.