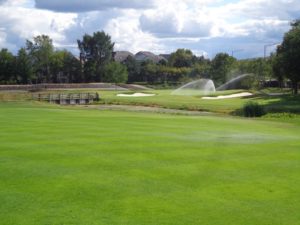 Schaumburg Golf Club readies to open it's first renovated nine holes, this weeks cool temperatures make McQ's Dome in Bolingbrook a great place to work on your game before heading outside next week. McQsDome.com or call (630)-739-7600 #Mistwood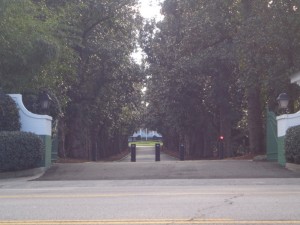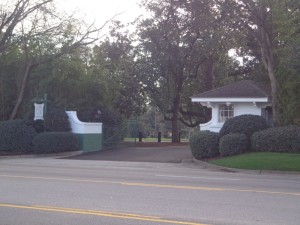 WELCOME TO THE AUGUSTA NATIONAL GOLF CLUB HOME OF THE MASTERS
It's that week all golfers look forward to, for many it's the signal that golf season has started, it's time to dust off the clubs that have sat idle all winter.
For everyone that sits in front of the television this week to watch the Azaleas in full bloom, an golfers walk between them and the pine trees of the Augusta National Golf Club, It should be a good week.
There are ten top name players who should be in the hunt come, The back nine on Sunday. In the tradition Unlike any Other, next Sunday "should be" outstanding. That being said, here is a look at our Top 10 Picks for this years Masters Tournament. 1.Justin Thomas, 2. Jordan Spieth, 3. Dustin Johnson, 4. Rory McIlroy, 5. Jason Day, 6. Phil Mickelson, 7. Bubba Watson, 8.Sergio Garcia, 9. Justin Rose, 10. Jon Rahm.
Then there are some sleepers in the field who could break through, they include John Deere Classic defending champion Bryson DeChambeau, former British Open Champion Henrik Stenson, former U of Illinois alum Thomas Pieters, 2017 Valspar Champion Adam Hadwin, and current BMW Champion Marc Leishman.
While another great story will be the play the of Arlington Heights resident Doug Ghim, who got a Masters invite with his runner-up finish in the 2017 U.S. Amateur Tournament at Riviera. Ghim is a senior at the University of Texas and will turn professional later in 2018. Ghim will play in the U.S. Open at Shinnecock this summer before turning professional.
As for Garcia, the defending champion is locking into his new Callaway Rogue Clubs and is starting to play some great golf, while the runner up from 2017 Justin Rose is playing good golf, and has had some success with the new hot golf shaft on tour the TPT, that Jason Day is also using.
McIlroy at Bay Hill seemed to figure out what has been wrong with his putting stroke and if so, maybe can finally slam the door on his career grand slam. Our pick to win, with either Day or Mickelson.
Phil Mickelson is playing some of his best golf in recent years and is a real threat to win his fourth green jacket. Mickelson like Garcia is playing the new Callaway Rogue line and seems to have settled in.
The scouting report coming in is that the Euro's are playing well, and so is Canadian Adam Hadwin,check out his results this year and you will find a player flying under the radar. If there is a downer to this years Masters it's that Steve Stricker who has played great golf this year is not in the field. When Stricker missed cut by 1 shot at Houston last Friday his chances to head to Augusta were over. Here is hoping that Stricker makes it into Shinnecock and the U.S. Open.
This week brings us many possibilities, with so many players in the mix. So if you just focus on one player, you will miss an incredible week of golf. Hopefully CBS and the crew including Jim Nantz and Nick Faldo understand this.
CONGRATS TO ILLINOIS, as Coach Mike Small's team wins it's second tournament in a row. Sr. Dylan Meyer won the tournament for the second year in a row at Forest Hills CC, in Augusta GA. Meyer and his teammates get tickets to today's practice rounds at the Masters. Meyer for the second straight year in a row also earns a sponsors exemption into the 2019 Valspar Championship at Innisbrook. This year Meyer made the cut and played all four days.
The Gog Blog is written by RORY SPEARS, the Director of Creation and Content, you can follow Rory on Twitter @GogBlogGuy, and on Linkedin and Facebook.