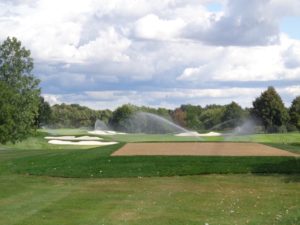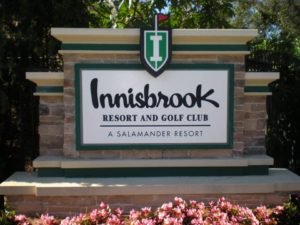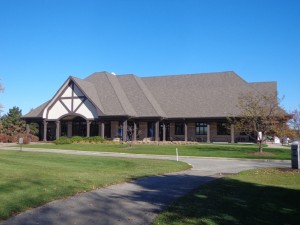 THE GOG BLOG SPEAKS OUT-Top Left, Schaumburg Golf Club prepares to open this Friday, including it's new driving range. Top Right, Innisbrook Resort and it's famed Copperhead Course is ready for you to play, the pro's have left town, for information see Innisbrookresort.com. Lower left, not ready yet to head outdoors, get to McQ's Dome in Bolingbrook, Golf-OTB Horse Racing, Mcqsdome.com. Maple Meadows Golf Club part of the DuPageGolf.com network of courses will open for the 2018 golf season tomorrow. ______________________________________________________________________
THANK YOU PAUL CASEY for saving golf for at least another week, Patrick Reed you could have won and probably should have won, but you butchered the 18th hole. Got get'em next week.
Justin Rose was right there for a while, but he let it get away. Paul Casey came though with solid play and a final round 65, that on Copperhead is great golf.
Kudo's to University of Illinois Senior Dylan Meyer, who not only made the cut but was tied for 8th place after day 1 of the championship. It's a story that deserved some play in the media but for one reason didn't get what it deserved-COVERAGE. The sound you heard over weekend, was remote control buttons being hit to put on college basketball, preseason baseball, or even Blackhawks hockey or Bulls basketball, two teams that won't make the playoffs this year. Why, because TV ruined a great golf event by making it all about one person. Sad. That's what it is. Golf has been down this cart path before and it's a bumpy ride, it's not a soft walk down the fairway either.
In the end the championship got what it needed, a real winner and champion. What I would like to know, is why players like Jordan Spieth and Rory McIlroy missed the cut. We could have had more from Sergio Garcia who looks locked in with his new Callaway Clubs and seems poised to repeat in Augusta. Steve Stricker had a great week, after winning a week ago on the Champions Tour, but we didn't get any information on him. Sad, As a viewer from Illinois, a little more on our local guys, past champions in this event would have been nice, thanks for nothing on Kevin Streelman or Luke Donald. NBC and the Golf Channel provided terrible coverage again, and golf is the big loser here.
2018 has the potential to be a great year for golf, and just one week after a stellar weekend of winners and finishes, we get this crap. Golf headed down the gutter about 6-10 years ago because of not covering the big picture, hopefully it's too late to keep all the great momentum going forward.
TO ALL the #GOAT types out there, I'm not sure where this campaign started, but you  all need professional help if you actually believe this. If your wondering who the best 5 Players in the games history are, here is a pretty good look.
Jack Nicklaus real #GOAT, Arnold Palmer, Bobby Jones, Sam Snead, Ben Hogan. If you don't understand why, look it up, and you just might learn something about the game and it's true history.
WITH THAT we are on to Bay Hill, and it's time to remember Arnie.
OUT DOOR GOLF SEASON..seems to be here this week in fact. First on the tee this week is the Orchard valley Golf Club in Aurora, opened today. Maple Meadows Golf Club part of the DuPage County Forest Preserve District, opens tomorrow, and the Schaumburg Golf Club will open on Friday, the 18 holes that are not under renovation at this time will be open. In addition GM Jon Parsons says the new range will open on Friday as well. From Friday to Sunday temps are supposed to be between 50-60, so go for outside golf if you wish.
The Gog Blog returns tomorrow. RS