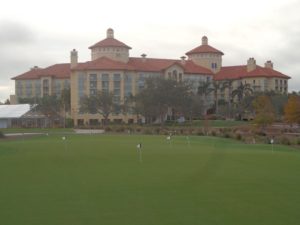 THE RITZ CARLTON at TIBURON NAPLES, together with 36 holes of Greg Norman designed golf, what more could ask for, Tiburonnaples.com. BOLINGBROOKS mcQ's Dome is the premier golf dome in the Chicago area. mcQ's is the winter home of the Mistwood Golf Club's professional staff, including Callaway Golf staff player Andy Mickelson. Play the ponies on the OTB and enjoy Chef Alton's creations in the mcQ's bar and grill. Get ready for the outdoor season at McQ's Dome, see Mcqsdome.com.      ______________________________________________________________________
IT SHOULD BE an exciting week on the PGA Tour ahead of us, the Valspar Championship at Innisbrook is next up on tour,both Rory McIlroy and Jordan Spieth are playing, have a great chance to win. Spieth is a former champion in the tournament.
NEXT SATURDAY AT Cog Hill from 11 Am until 2 Pm is a Callaway Demo day, if you have hit the new Rogue Line indoors at demo days or the golf shows around town, here is your chance to take it outside. Callawaygolf.com for details on the new Rogue line of clubs.
Cog Hill is offering it's annual Sunday Easter brunch again this year on April 1st (no joke). this event sells out every year so reservations are needed. Call (866)-264-4455. Runs from 10:30-3:30 Pm.
PARS UNDER THE STARS, night golf returns to Foxford Hills in Cary from 5-10 PM on Saturday May 12th, $280 per foursome, with an Italian dinner after golf. This event sells out so call (847)-639-0400 and sign up today.
ILLINOIS GOLF, the ladies are back on the tee tomorrow in California at the Meadow Club Invitational. Last week the Illini ladies headed into the Westbrook Spring invitational ranked 15th in the country. The Illini finished 9th, lead by area players Sr. Dana Gattone, and Jr. Bing Singhsumalee.
THE Men's Team tied for second place behind Bryan Baumgarten who at 6 under par was third overall at the Louisiana Classic. Nick Hardy and Dylan Meyer were T-6 at 4 under par. The Men head out to Las Vegas to play in the Southern Highlands Collegiate this week, with action starting tomorrow. Ilinois announced that Sr. Dylan Meyer has been placed on the Ben Hogan Award watch list, for the outstanding player of the year in college golf.
KEMPERSPORTS MANAGEMENT has announced that Kyle Holmes has taken over as GM at Harbor Shores Golf Club in Benton Harbor Michigan, home again this year of the Sr. PGA Championship. Holmes most recently has been GM at two northern properties, Northfield GC and Quail Ridge GC.
MIURA GOLF CLUBS has added it's MC-501 line of Muscle Cavity Irons. According to Miura President Hoyt McGarity, Miura watned to create a set of blades that could appeal to golfers who were just in the low handicap group. These irons should improve the shot forgiveness on off center hits, while using blades. Miura engineers moved 20 grams of weighting toward the sole of the club, that redistributes  the center of gravity in each club.
The clubheads are the S25C soft carbon steel, with finishing in a copper mickel satin for a stylish look that should impress golfers. MC-501's will be made from 3-PW at $260 per club, they are now on the market as of the this past week. Details at Miuragolf.com.
TPT Golf shafts, the newest and hottest new shaft on the market, already with four professional wins world wide, including this year on the PGA Tour, has reached an agreement with fitter company Club Champion.
The TPT Golf Shaft will be available at the 30 Club Champion locations.
TPT Golf Director Sebastian Sebayang says that," golfers will create more distance and improve accuracy and gain consistency. With our Club Champion agreement we are bringing that next level of performance to American golfers."
TPT (Thin Ply Technology) has been the key to TPT Shafts, that has lowered it prices through improvements in their design, see Tptgolf.com. Chicago based Club Champion plans to add around 40 new locations in 2018. See Clubchampion.com.
The Rust Oleum Championship has announced they are now taking sign-ups for volunteers for this years tournament from June 4-10 at Ivanhoe CC.
All volunteer positions as of now are still open.
Volunteers can register at Rustoleumchampions.com/volunteer or you can email Kacy.simon@msmgolf.com
For $35 dollars, volunteers receive a logo'd golf shirt, a logo'd cap or visor, a tournament credential, a meal for each shift worked. Six complimentary Good any day tickets, A discounted Round of Golf at Ivanhoe CC, with a minimum of three shifts. and a cart fee does apply.
You can now enjoy Mistwood Golf Club in Romeoville, as a member for 2018. There is a full list of benefits when you join Mistwood as a member.
Those benefits include Mistwood and also benefits at McQ's Dome in the winter season.
For information on Mistwood Golf Club memberships, contact Brittany Johnston at (815)-254-3333. Mistwood Golf Club is home to the famous McWethy's Tavern in the clubhouse. Don't forget a great way to get in shape for the 2018 golf season is entering the Mistwood Hole-in-Run 5K walk or run for Autism on Saturday March 24th, sign up at Mistwoodgc.com/hole-in-run. Check in time starts at 7 Am and the start is at 9 Am.
WHITE PINES GOLF CLUB in Bensenville, is offering super savers for the 2018 golf season, play both courses and enjoy 37's, book your outing and or book your banquet today. Whitepines golf.com or call (630)-766-0304.
NORTH CAROLINA's outer banks (OBX) are ready to welcome golfers back as the spring season begins. The OBX area includes courses like two-time North Carolina Open course Kimarlic Golf Club that is known for water and wetlands coming into play on many of the holes. Nags Head Golf Links is one of the finest links style courses on America's East Coast, beautiful sunsets are quite often observed from the clubhouse. The Curritick Club designed by architect Rees Jones, is a 6,800 yard  layout with some 600 acres of dunes and wetlands. two of the stunning par 3's play over water.
More top tracks in the OBX area are The Pointe Golf Club, a par 71 course with 5-par 3's, and the Carolina Club with a 166-yard par 3 built in the style of the 17th hole island green at TPC Sawgrass. For more details see OkayOBXGolf.com or call (800)-916-6244.
ANTIGUA APPAREL has announced it's spring styles. They include the Style Exchange, the Style Liquid, Style Aerial, Style Unite, Style Dimension. These styles for 2018 include a mix of solid colors and multiple colored stripping. The self collared polo style is a prominent look for the summer ahead.
For more information on Antigua's summer styles see Antigua.com or ShopAntigua.com see Antigua fashions on You-Tube or Facebook and Twitter. Golfers on Golf interview with Antigua CEO and the new Hall of Fame inductee Ron McPherson from the PGA Show will run later this month.
The Gog Blog Returns tomorrow. RS