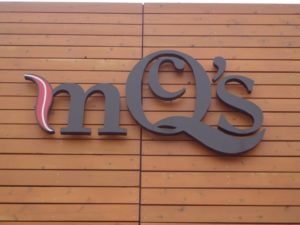 MISTWOOD GOLF CLUB in Romeoville is getting ready for the another season of golf, come play the award winning Mistwood this summer, and enjoy McWethy's Tavern before or after your round, Mistwoodgc.com. McQ's Dome has become the premier golf dome in the Chicago area, Golf OTB Horse racing, and one of the best golf grills in the Chicagoland area. This Saturday is a Callaway day at McQ's, details at mcqsdome.com ______________________________________________________________________
IT'S NEWS TIME, or Showtime and there is plenty of it.
First on the tee, are the in town golf shows, and the first one starts this Friday at the Lake County Fairgrounds and the doors open at Noon. This is year two for the Northern Illinois Golf Expo, check it out. it will be bigger than last year.
Then the following week is the Chicago Golf Show that will take place at the Donald Stephens Convention Center in Rosemont.
Show dates are Feb. 23-24-25 and show hours start at Noon on Friday, and the presenting sponsor is the famed French Lick Resort. Tickets can now be purchased at Chicagogolfshow.com.
There will be free golf lessons, deals on equipment, and chances to win prizes, and plenty of golf destination booths to check out.
Show hours are from Noon to 7 pm on Friday, 9:30 Am to 6 Pm on Saturday, and from 9:30 to 4 Pm on Sunday. This year marks the 35th year of golf show. The French Lick Resort is having a drawing for 2 nights, 2 rooms and unlimited golf on their three golf courses. Peter Longo the King of Clubs will put on a "trick-shot" artist show, and IPGA teacher of the year will take to the main stage for insight on how to improve your game.
The PGA Tour announced that it's charity donations from it's various tours amounted to $180 million dollars in 2017. The Western Golf Association announced the BMW Championship  last year raised $2.6 million dollars for the Evans Scholars Foundation, that puts caddies through college. For more information on the PGA Tour and it's charity work, please visit PGATour.com.
For further information on the Western Golf Association (WGA), please see WGAESF.org
This week's PGA Tour event is in Los Angeles area at the famed Riviera Country Club.
TPT SHAFTS that are involved with instructor David Ledbetter and are designed in Switzerland, have earned another winner on the PGA Tour, with Jason Day's win at the Farmers Insurance event. Justin Rose won with TPT shafts late in 2017 in the Far East. TPT has also announced a price drop on it's shafts on all 11 models to $499. "We know e have found a way to make a better shaft," said Sebastian Sebayang, Director of TPT Golf. "Reducing the price $200 is a risk but with our customers in mind it was an easy one to take. We feel it's our duty to make our product available to as many golfers as possible."
The new TPT 15-LKP-LT-LW shaft was released at the 2018 PGA Merchandise Show last month, for more information visit Tptgolf.com.
BLACKBERRY OAKS in Bristol home of the Blackberry Amateur, June 23-24 (save the date) sponsored by Wilson Golf and Michelob Ultra.
Legendary Illinois PGA Professional Chad Johansen, and known inventor of the Perfect Putting Aid, is having both Winter Golf Clincis and will have junior golf programs all summer long. Kids Do Rule, at Blackberry Oaks.
Registration is now underway for the CJGA Summer Junior Golf League, the plan is to have four-teams of 12 player per team. In addition there are summer junior golf camps, the CJGA junior golf tour, CJGA junior golf coaching programs, parent junior golf championship For more information visit Chadjohansen.com or call BBO's at (630)-553-7170.
BEN HOGAN golf company is now offering both a trade up program and a No-Charge Customization options on Ft. Worth Irons and VKTR Hybrids. For more information on the Ben Hogan full line of clubs visit, BenHoganGolf.com.
DATELINE PINEHURST-As reported previously here, it's now official that famed  course architect Tom Fazio has bought in on his designed property Forest Creek. The property has two Top 100 courses by a national publication. fazio and two of the clubs members bought the property and the undeveloped 112 home lots. The Colony 9 Group will spend at least two-million dollars in improvements on the two courses. For more information on the new look Forest Creek, see Forestcreekgolfclub.com.
The First Tee of Greater Chicago needs you to register by Feb. 19th to take part in some special Saturdays in March at the two PGA Tour Superstores in Downers Grove and in Schaumburg. On Saturdays March 3, 10, 17 and 24 from 9-11 Am, there will weekly contests, golf instruction, you can learn about junior golf apparel, and information on junior golf leagues. Sign up is found at info@thefirstteegreaterchicago.org.
Follow the First Tee of Greater Chicago for other special events coming up through the 2018 year ahead.
The 2018 Women's PGA stroke play championship was just held at the PGA Village Golf Club in Port St. Lucie Florida.
Lisa Grimes a professional from Minnesota and the Director of Instruction at the Alexandria Golf Club was a three shot winner, over PGA of America National Vice President Suzy Whaley. By winning the championship grimes earned a spot into the field at Kemper Lakes for this Junes KPMG Women's PGA Championship.
Grimes shot 67-70 and then held on with a final round 76 to win the event. grimes admitted to playing protective golf in the final round when she started the day with a six-shot lead. Grimes won a first place check of $2,200.
THE PGA OF AMERICA has announced that in 2018, golf clinics for women will be held in 12 locations around the country, starting on March 12th in Los Angeles. LPGA Legends Tour ofunder Jane Blaylock will host the clinics. Blaylock was a 27 time winner on the PGA Tour. On June 25th the circuit will visit Westmoreland CC in Wilmette. To signup or learn more information visit PGAGolfClincisForWomen.com.
THE PGA MERCHANDISE SHOW has announced that AFTERSHOKZ was voted the Top Buyers Choice at this years show. Aftershokz is an open ear wireless head phone designed for use on the golf course, more information at Aftershokz.com. The other winner was Belyn Key LLC a ladies lifestyle apparel company, see information at belynkey.com.
SWING BY SWING a golf media and marketing firm has released results on it's annual equipment survey, voted on by many of it's 4.5 million Golf APP users. In drivers SxS says that Taylor made has 35% of the market, and leads rising second place finisher Callaway who is at 22%. SxS also reports that Taylor Made is the leader in market share with Irons at 22%, narrowly beating out Callaway who is at 20%. News from SxS is found on various social media sites.
THE GCSAA, The Golf Course Superintendents of America association has named Olde Florida Golf Club superintendent Darren Davis, president of the association for a 1-year term. The Tallahassee Florida native earned his degree in turf grass management at Penn State.
The Greatest Golfer of All Time Jack Nicklaus, has announced that he will take a reduced role in his Jack Nicklaus companies.
Nicklaus says he is in fine health, but wants to spend more time doing other things. This plan was created 10 years ago says the Golden Bear and now Executive Chairman Howard Mitstein will lead the company going forward.
Nicklaus will make sure the company is still successful and respected going forward, but he wants to spend more time on fundraising and children's healthcare.
At 78, Nicklaus also wants to work with various organizations that are promoting Grow-The-Game initiatives. Nicklaus says his wife Barbara has spent many years supporting his goals, and he wishes to support a few of her ideas and causes that she is active in. For more details visit Nicklaus.com.
MORE GOG BLOG NEWS COMING UP, THIS WEEK, stay clicked in. RS