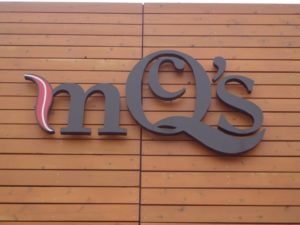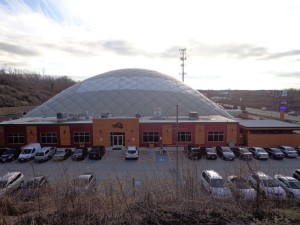 MCQS DOME in Bolingbrook is your place for winter golf, OTB horse racing and the best food and drink you will find at any indoor golf dome in the area. mcQ's is part of Mistwood Golf, and the Mistwood golf pro's are there to help you with your game all winter long. So stop in and see Dan Phillips, Brian Brodell, John Platt and Chris Ioratti and be ready for when the snow melts in less than 60 days. Visit Mcqsdome.com today. ______________________________________________________________________
PGA Village in Port St. Lucie is one of the PGA of America golf clubs, and the winter home to PGA professionals from around the country, to get their game ready for the year ahead.
But it's not just for the professionals, and the club should not be confused with PGA National in Palm Beach Gardens that is some 35-40 miles south of the PGA Village courses.
PGA National is the home of the Honda Classic, and the fame stretch of closing holes designed by Jack Nicklaus called the "Bear Trap". There is nothing like that at PGA Village, but there are tournaments, mostly with PGA club professionals or some college events.The PGA Winter Championships are played there, and earlier this week, Mary Grimes of Minnesota earned herself a spot in the Women's KPMG Championship that will be played in the Chicago area at the Kemper Lakes Golf Club this June.
What PGA Village offers are some real good golf courses, and a full size practice area that is rated among the best in the country. The 35 acre PGA learning center allows golfers to work on any part of their game.
The overall master plan on the property is changing a bit, with some parts on both sides of Interstate 95 for sale, but when it's all said and done, PGA Village will have a solid facility with everything a golfer for could ask for.
If your from up north and want to go work on your game, with great PGA professional instruction, than PGA Village is for you. Is it your year for new clubs, wanting to your handicap into single-digits, or understanding course management a little better, you can get a good grip on those things at PGA Village. Currently if you visit PGA Village, you can see the Ryder Cup on display in the main lobby, outside the pro shop.
If you have not been to PGA Village in a few years, what you have missed are improvements to all three of the golf courses. All three golf courses have been renovated over the last three years and it shows.
The 54 holes are named the Ryder Course that has a Ryder Cup theme and history to it, with plaques by the tee boxes with Ryder Cup tournament  history and recaps on them. Tom Fazio is the designer of the Ryder Course, and the Wanamaker Course, with Pete Dye designing the Dye Course. PGA Village also has a short course.
Click here to her the PGA Village podcast by PGA Village resident and long time Chicago Golf writer Len Ziehm, and yours truly.
The three golf courses are all very good, and the improvements on all courses have been well received. While there are some houses on all the courses, there are not many and they really don't come into play. You won't be hitting over anyone's BBQ or pool when your trying to get home in two on a par 5.
The Ryder Course was the last course to reopen from renovation, in December of 2017.
The Ryder Course is a solid challenge, for advanced golfers, but with it's seven tee combinations and combo routing's there is a length that can be played by any golfer of all skill levels to have a fair round of golf.
The fairways are generous, and there is not an excess of water where one needs to bring at least a dozen balls for every round.
Coming out of the renovations were several changes, but most importantly were the greens, that have now settled in and are in great condition and rolling very well.
The Dye Course has some traditional Pete Dye in it, even though Pete is a little more generous off the tee than normal, because he didn't disguise the landing area's as much as he has done at other clubs.
The approach shot here is where the challenge lies. Dye has created some interesting green complexes, with more than his normal amount of "pot bunkers" and mounding. The "love-grass" bushes are frequent (love grass because you don't love it when you in them) so have your short game ready.
The greens on the Dye Course rolled very well, and it won't take much to get the ball to the hole on your putts of any length. As for the Wanamaker Course, it's a little bit of a mix between the Dye and
The bar and grill in the main clubhouse is very good, and come complete with plenty of specials, especially around Happy Hour. Order your burger and you find that PGA of America logo stamped on top of the bun. There are several hotels right at the PGA Village exit and a Sam Snead's restaurant that is also very good.
PGA Village might not be a full normal style resort, but there is plenty for the golfer to do if you want a winter getaway, that will help improve your game for the year ahead. For more information please visit PGAVillage.com.