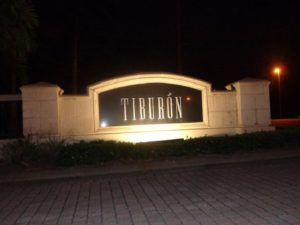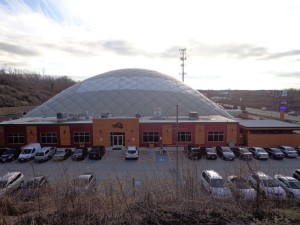 TIBURON NAPLES, a Troon Golf Experience, with 36 holes of Greg Norman designed golf courses, the Ritz Carlton and more, TiburonNaples.com. MCQS Dome is part of Mistwood Golf  and currently the Mistwood Golf Staff is teaching there all winter long, McQ's is your home for winter golf, OTB horse racing, great food and beverage in the McQ's bar and grill, and an official Blackhawks Bar on game day. See Mcqsdome.com    ______________________________________________________________________
THE WIZARD OF WEDGES is back with even more upgrades to his Titleist Bob Vokey line of wedges. The man who calls the PGA Tour his lab, has for 2018 come out with his new line of SM7 wedges, that are in the bags of some of the worlds top professional players, and can be in your bag starting on March 9th.
Titleist says the new SM7 wedges will give golfers a more confident golf game through craftsmanship, technology and performance.
The new SM7's with their advancements have seen four of them enter the bag of this weeks defending champion at Pebble Beach Jordan Spieth.
The SM7's bring an increased shot versatility, improved distance and trajectory control with more spin.
Vokey now has six proven sole grinds, F, S, M, K, L and the new D grind. All of which can be put in your bag after a recommended wedge fitting, fitters can be found at www.vokey.com. The S-Grind was developed on input from Steve Stricker.
 THE VOKEY SM7 WEDGES, Vokey PGA Tour rep Aaron Dill shows off the new line of wedges, the wizard (working hard in the background) has created.
Click here to hear our interview with Vokey Wedges PGA Tour Representative Aaron Dill, on the new SM7's and more.
While Vokey is the face of wedge design, his "right-hand man" for over 10 years Aaron Dill is the Titleist Vokey PGA Tour rep, who attends 40 tournaments per year. When it's Spieth a Justin Thomas or Stricker who need a new wedge at tour event, it's Dill who does the building and grinding.
The new grind the D-Grind is a high-bounce wedge, which offers a high measured bounce with the crescent shape of the M-grind for shot making versatility. The SM7's have 23 combinations of loft, bounces and grinds.
The SM&'s have a Spin Milled groove pattern cut at a tighter tolerance than previous models, the SM7's will deliver up to a 100 rpm on the average shot. In the first two weeks on tour, more players are using the SM7 wedges than any other brand played on tour.
SM7's come in three finishes, Tour Chrome, Brushed Steel and Jet Black. The Tour Chrome is the bright finish, with the brushed Steel being the darker color, with Jet Black has had black paint fill added to eliminate any reflection.
"one thing I know about working with tour players the last 20-years is that they won't put a new wedge in play unless it's better," says Master Craftsman Bob Vokey. "Every time we come out with a new one we have to prove it. I can't tell you how many times in the last couple of years, players have asked me how can we make anything better than the SM6. Based on how quickly guys are switching to the SM7, we know we have done it."
You can have your wedges personalized or with custom options, including shafts, grips, ferrules or stamping and paint fill. Vokey SM7 wedges will be $149.00 MAP. For more information visit Vokey.com.  Release date in pro shops is March 9th.