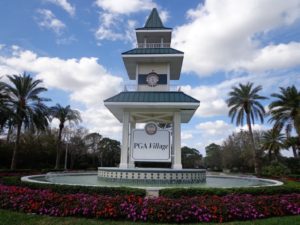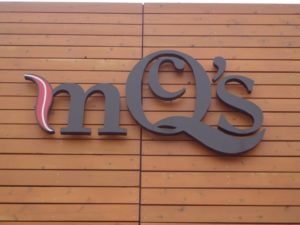 PGA VILLAGE in Port St. Lucie Florida, three courses including the recently renovated and reopened Ryder Course and full practice area's, get your game ready for 2018, see PGAVillage.com. MCQ's DOME, in Bolingbrook, the Mistwood Golf Staff is there teaching all winter, and currently running a special on Callaway Golf Balls, buy three dozen get one dozen free. McQ's Dome, work on your game, play the horses in the OTB, enjoy food and drink in the bar and grill. MCQsdome.com. Part of Mistwood Golf.   _____________________________________________________________________
TWO PEA'S IN A POD IS BACK, Award winning writer Len Ziehm, joins your's truly in breaking down what's big in golf, and what isn't.
What is big and is the starting point for golf in 2018, is the annual PGA Merchandise show in Orlando Florida that just took place two weeks ago.
Len and I have recorded our annual podcast report on the PGA show, what we found, what we saw, and what we enjoyed the most is part of our report.
Who were the big winners on demo day at the range, and then back at the convention center. What's new that caught our eye, we lay it out for you on the tee, so you can hit it down the fairway, or use it or wear it on the golf course. Two Pea's in a Pod, Cast that is, is here.
Click here to hear Len and Rory's review of the PGA Merchandise Show in Orlando.
The next Two Pea's in a Pod-Cast that is, will run later this week, as Len and Rory discuss PGA Village in Port St. Lucie Florida.