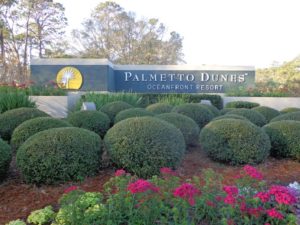 THE SCOTTY CAMERON Futura 5.5M inspired by Justin Thomas, for more details see Scottycameron.com. With winter upon us, it's time to think about time on Hilton Head Island in South Carolina, the PGA Tour arrives in March. 3 courses Palmettodunes.com  ______________________________________________________________________
The Titleist 18 Hybrid is the newest Hybrid by Titleist on the market.
Titleist called them the longest and most accurate on the market. Giving golfers who are shot makers a new long game weapon on the links.
Now on the market and available for purchase, the 818H1 and the 818H2 have the 2.0 active recoil channel with Surefit Active recoil weights and Surefit Hosel technology. The 2.0 active recoil generates a higher ball speed and a significantly increase in distance.
"We define Hybrids as scoring clubs not rescue clubs. That's how our R&D group has been designing these clubs for years, and it's the reason that Titleist has become the clear #1 Hybrid on the PGA Tour," says Josh Talge, Vice President of Marketing, Titleist Golf Clubs. "The amount of technology we've engineered into the 818 is unprecedented for the Hybrid category and will give golfers at every level the confidence to take dead aim from distances they have never done before."
The HI is designed for golfers who have a sweeping swing, and want a fairway wood look to the club. The larger profile provides a higher launch. and Titleist says tremendous forgiveness. The lofts come in 19-21-23-25-and 27 degrees.
The H2  is designed for steeper delivery and prefer the use of irons, and a club that delivers iron like control and exact distance. The H2 comes in lofts of 17-19-21-23.
During the 2017 PGA Championship at Quail Hollow, Titleist Ambassador Jordan Spieth added a H2 into his bag. Among the other players using the Titleist 818 Hybrid include Andrew "The Beef" Johnson.
The clubs can be fitted into all major shafts including Mitsubishi, Project X and Fujikura. All of these premium shafts can be inserted at no upcharge. The MAP is set at $279, and the MSRP is set at $315.
For more information on Titleist Hybrids, please visit Titleist.com and to find a free fitting location near you, visit Titleist.com/events. To see Titleist 818 hybrids in action on line, video can now be seen on UTube.