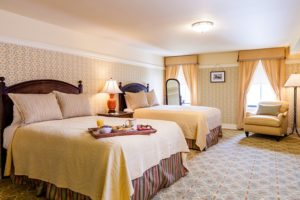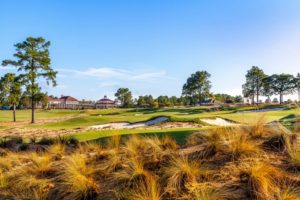 THE HOLLY INN downtown Pinehurst, all 82 rooms fully renovated, the Cradle by Gil Hanse, the new 789 yard Par 3 course. For more information please visit Pinehurst.com ______________________________________________________________________
This past fall the Titleist Golf  introduced several new products, that are now on the market and available for purchase.
First up is the new DT TruSoft golf ball, that Titleist claims is now the longest Titleist Soft golf ball.
Titleist says the new Dt TruSoft has been re-engineered with a larger low compression core and a soft cover technology. The DT TruSoft gives the golfer more distance with a soft feel.
If your golfer who wants a soft feel Titleist says this is the best ball in it's class, made at Titleist Ball Plant #2 in North Dartmouth Mass.
"We're meeting more and more golfers who believe that you have to sacrifice distance in order to play a softer feeling golf ball. That's certainly true for many of the lower compression products on the market right now-but not Dt TruSoft," says Michael Mahoney, Vice President, Titleist Golf Ball Marketing. "When we launched DT TruSoft two years ago, it instantly became the longest ball in the category. Our R&D team has since discovered how to provide even more distance without impacting the remarkably soft feel that golfers tell us they love about this product. New DT TruSoft continues to prove that golfers who prioritize feel don't have to give up everything else."
The DT TruSoft MAP is $21.99 Available in White and Optic Yellow models.
Custom Putter designer Scotty Cameron has created the latest edition to the Cameron Futura line.
The new Futura 5.5M has an enhanced flow to the toe. The new Futura 5.5M is a putter that combines the forgiveness of a mallet with the feel of a blade.
These are putters are now available in shops and stores everywhere.
"The idea for the Futura 5.5M began as a prototype when Justin Thomas came to the putter studio looking for a new option," Cameron said. "He wanted a smaller mallet that he could align easily, but one that would also promote the arced putting stroke he preferred. We added a flare neck that on a Futura X5 putter and sent him on his way. He went on to win three events and then reported to us that some of his friends wanted a putter like this. Our wheels got turning from there."
The new compact mallet is 10 percent small than the Futura 7M. There is shorter single bend shaft, and the mid-milled face is set with a 3.5 degrees of loft. New Titleist 718 Irons and 818 Hybrids will be reviewed next here, so stay clicked in right here.
For more information on Titleist Scotty Cameron milled putters, visit Scottycameron.com or see Titleist.com.