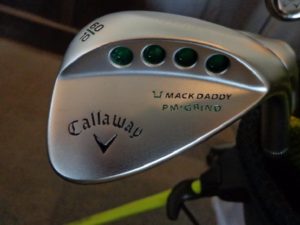 THE SWING DUKE a new golf training machine, to bring your game to the next level, see Swingduke.com. Callaway gets ready to release the next level of MackDaddy Wedges designed by Roger Cleveland follow Callawaygolf.com for announcements.       _____________________________________________________________________
The Pinehurst Resort continues to make improvements over the last few years and going forward into 2018.
The Deuce Restaurant behind the 18th green is open, and so is the new pool. The Par 3 course The Cradle is now open, and the resorts rooms have been renovated in both historic hotels the Carolina, and Holly Inn.
Currently work continues by architect Gil Hanse on Pinehurst #4 and in the new Pinehurst Brewery. Both will reopen at some point in 2018, and golfers will enjoy both. But when the day is done, everyone staying  the night in the Pinehurst Resort hotels, guests will enjoy that and a good-nights sleep as well.
The 82 room Holly Inn underwent a renovation of over 2 million dollars in 2017 as part of a Pinehurst Resort master plan, that has been phased in over the last few years, and continues in 2018.
The Holly Inn was the town's first hotel and it opened on New Year's eve in 1895.
The renovation of the Holly Inn created a mix between historic flavor of the hotel and the modern needs of the current times. Southern flavor along with most rooms having fireplaces, create a style than that should be favorable to any guest.
The Holly Inn is completely redone and the new Pinehurst Brewery should open in the spring. The Gil Hanse renovation of Course #4 should be completed and reopened to golfers in the fall.
The Holly Inn not only has a pool, but meeting space, that has been improved through out the resort, and a room for group dining, when the cozy area around the hotels bar is already full up with dinners.
For more information on the Holly Inn and the Pinehurst Resort, please visit Pinehurst.com or call (844)-804-3322. Pinehurst, where it's always a beautiful day.