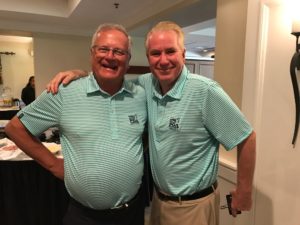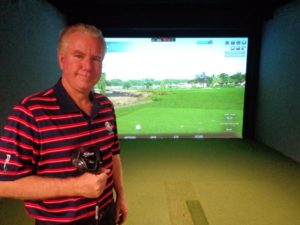 TWO PEA'S IN A POD-CAST THAT IS, Len Ziehm (L) and yours truly will post part 3 of their podcast series this week on golf travel for 2018, stay tuned in. Golfers on Golf.com Director of Content Rory Spears, in the simulator at the Schaumburg Golf Club on Roselle Road in Schaumburg where there is golf all year round. #chandlerschophouse   _____________________________________________________________________
Titleist is giving golfers a chance to tour it's Ball Plant #3 in New Bedford, Mass., and see how it's golf balls get made.
For more than 80 years Titleist has being making it's golf balls on the south coast of Massachusetts. This is where Titleist founder Phil Young first introduced the Titleist golf ball in 1935.
To experience the process, one must be a member of Team Titleist which golfers can sing up for online at no charge. To register for the tour of the plant you have to go online at www.titleist.com/TourBP3.
The tours are free of charge and run 4 times a day on Mondays and Fridays. Titleist President of Golf Balls Mary Lou Bohn says," the plant has over 450 associates that work there, most of them have an average of 20 years of experience. We are excited to have our most loyal brand fans behind the curtain and reinforce why they can trust their game to us on every shot."
So if your in the area, register to take a behind the scens tour of the making of the Pro V1 and Pro V1x golf balls.