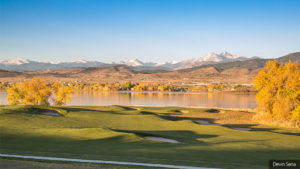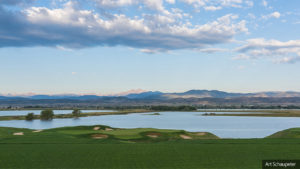 TPC COLORADO by Art Schaupeter opening in 2018, visit our story from yesterday       _____________________________________________________________________
TWO PEA's in a Pod-Cast that is are back at it again.
BIG 3 partner Len Ziehm and I have done our podcast looking ahead to golf in the Chicago area for 2018.
Len and I look at the tournament season, and other notable golf events for 2018.
On the tournament side, there are the local IPGA  Section events and the CDGA tournaments. On the professional stage and the major amateur tournament side, there is the Web.com Rust Oleum tournament. The Sr. PGA Championship in Benton Harbor Michigan. Late June is the WWGA Amateur at Mistwood and the KPMG/ Women's PGA at Kemper Lakes.
The crazy week in July with the John Deere Classic, the US Sr. Women's Open and the Sr. Players Championship all the same week July 9-15. Then the Western Amateur and the Illinois Open in August.
Len and I discuss the official opening at the Preserve at Oak Meadows the work at the Schaumburg Golf Club, Blackberry Oaks and more
Len Ziehm and Rory Spears discuss the 2018 golf season in the Chicagoland area.
Next up will be the travel podcast, by Two-Pea's in a Pod-Cast that is. Coming next week.