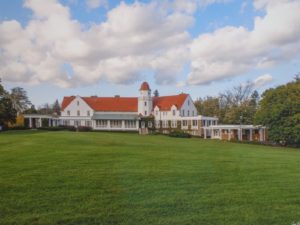 VOLUNTEER POSITIONS are now open for registration for the 2018 U.S. Sr. Women's Open at the Chicago Golf Club for July of 2018, for more information see USGA.org. THE Callaway Epic Red Driver is available for a limited time, visit Calllawaygolf.com       _____________________________________________________________________
The university of Illinois Women's Golf team has announced the addition of three new players for it's golf team in 2018.
Coach Renee Sloan is pleased to welcome the following players to the University of Illinois.
Katie Hallinan, from Loveland Ohio and Walnut Hills High School.
Hallinan was the 2016 Greater Cincinnati Player of the year. In 2015 she was runner up at the D1 high schools state championship. In 2017 she won the D1 state high school championship with scores of 68-69 to set a new state record. She holds her school record for a 9 hole round of 29, and 18 hole round with a score of 67. Hallinan won the Golfweek Midwest Tour Championship.
"I choose Illinois because as soon as i walked on campus it felt like home, The academic support for student athletes and the family atmosphere of the golf program are aspects of Illinois life that are truly unique and what makes me so incredibly lucky to be going there."
STANG SUKAREE of Huntington Beach California, and the Anaheim Discovery Christian Academy. Sukaree has 14 top 10 AJGA finishes and five victories. In 2017 she qualified for the USGA Junior Championship, and the 2017 USGA Women's Qualifier. She has three wins in the Toyota Tour Cup series of tournaments.
"I choose Illinois because after visiting I felt I could call it home. I love the school, the golf facility and the coaches. I also will be able to experience a different climate. Lastly, I appreciate the many traditions of university that was established in 1867 and the opportunities that one of the most respected colleges in the country will provide."
CRYSTAL WANG Diamond Bar, California. Diamond Bar high school. wang was California Interscholastic Federation (CIF) team State Champion. She has eight top 10 AJGA finishes. Wang was the Enagic Junior Champion and the 2016 CIF Runner-up. in 2016 she was named the Inland Valley best girl golfer.
"I choose Illinois because this is the school with people that I feel the most comfortable with and there is a sense of belonging in the golf program that I really believe will help me during my years at Illinois.