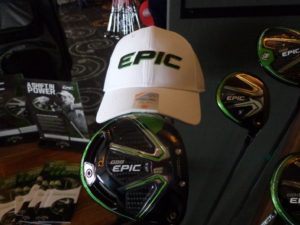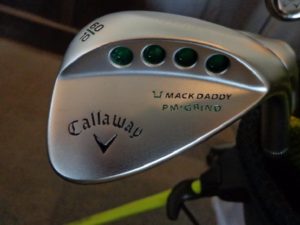 IT'S BEEN AN EPIC YEAR for CALLAWAY GOLF. The Epic Driver has taken the golf world by storm, Roger Cleveland's Mack Daddy Wedges have players improving their wedge and short game play. Callaway will soon announce their 2018 line. #Staytuned.    ______________________________________________________________________
The University of Illinois and Coach Mike Small announced the signing of four letters of intent to student athletes who will join the Illinois program in 2018.
Two future members of the team hail from Illinois, one from Indiana and one from the nation of Belgium.
The new players include Luke Armbrust of Wheaton Illinois and St. Francis High School. Tommy Kuhl of Morton Illinois, and Morton High School. Noah Gillard of Greenwood Indiana, and Center Grove High School. Adrien Dumont De Chassart of Belgium and the College of DU Christ-Roi.
"We're excited to welcome four accomplished and successful golfers into our program in 2018," said coach Small." Each one of them will bring a strong resume and uniqueness to our team. Together with their skill, work ethic and integrity, they will push each other to new heights in our program for the next four years."
Armbrust will join Illinois after a high school career that included being the Illinois State 2A Champion in 2016. Armbrust also won the MAJGT Championship at Geneva National in Wisconsin.
Dumont De Chassart's career in Europe includes, being the 2017 French Boys Champion. He won both the International Juniors of Belgium and he is the reigning 2017 Belgium International Amateur Champion. He was the winner of the 2017 European's Men's Club Trophy.
Noah Gillard is the 2017 IHSAA boys Individual Champion. Gillard was a Rolex Junior All-America Team Honoree, helped his high school win the 2017 ISHAA golf team title. He was the 2017 medalist at the 2016 Hoosier Junior Championship.
Tommy Kuhl is a two-time IHSA state champion in the 2A division (2014-2017). Kuhl set an Illinois state finals record with an 8 under par 63 during the 2017 championship. His two round score of 13 under par is a new state record.
Coach Small feels that all four players not only have great credentials coming into the freshman year at Illinois, but expects all four them to improve and have their games evolve while at the University of Illinois.
The Illinois golf team is currently on winter break and will resume play in February down in Florida.