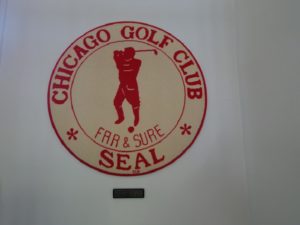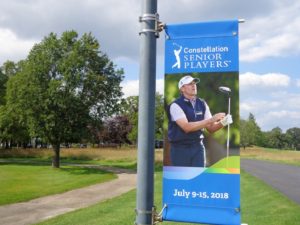 THE INAUGURAL U.S. SENIOR WOMEN'S OPEN at the Chicago Golf Club, July of 2018, volunteer registration opening soon. THE SR. PLAYERS CHAMPIONSHIP, now has volunteer registration open. The Sr. Players Championship at Exmoor, July 2018.    ______________________________________________________________________
It's been a few years since the PGA Champions Tour left town. With the end of the Encompass Championship, the champions tour left Chicago and moved north with the berth of what's being called the AM-Fam tournament in Madison Wisconsin. Sponsored by American Family Insurance.
Steve Stricker is the playing chairman of that event, which has raised millions of dollars for hospitals in the area.
But now after a few years absence, senior men's golf is back in town, even if it's a major championship, and only for one year.
The Senior Players Championship presented by Exelon, comes to Exmoor Country Club in the second week of July.
Before the senior players arrives at Exmoor they will be on tour for six months. Currently the champions tour players (all remaining 36 of them) are still wrapping up the Charles Schwab Cup (tour championship) in Arizona.
Former Western Golf Association Tournament Director Greg McLaughlin is now the president of the PGA Champions Tour.
Earlier this week McLaughlin officially announced the 2018 Champions Tour Schedule.
After doing so on live TV, McLaughlin joined BIG 3 partners Len Ziehm and Golfers on Golf for a conference call about the tour and what lies ahead in 2018.
Click here to hear the interview with Champions Tour President Greg McLaughlin.
More information on the PGA Champions Tour, is found at PGATour.com.