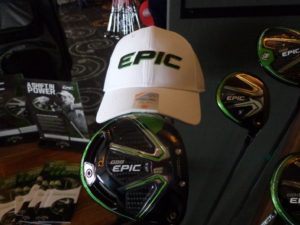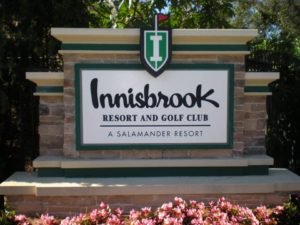 IT'S AN EPIC YEAR for the Callaway Epic Driver and Woods, see Callawaygolf.com. The Innisbrook North Course has reopened from renovation Innisbrookgolfresort.com.    ______________________________________________________________________
IT WASN'T LONG AGO, that the fall golf season was warm weather and sunny days.
Now that is quickly fading and many golfers I have spoke with in the last week feel they have played there last round of the year.
I'm hoping that's not the case, that somehow Mother Nature will give us that last blast of 2 or 3 days of temps in the upper 60's or low 70's. That would be great.
Later this month the golf domes will swing into Mid-season mode, and right behind that are the holidays and the season of cold temps and snow. If you are ready to head south and it's about that time of year, I suggest a visit to Lenziehmongolf.com where Len has been setting the table for your arrival with recaps on several Florida golf destinations.
After checking out Streamsong, Len visited golf in the Daytona Beach area, and now has the inside scoop on the recently renovated North Course at Innisbrook Resort just north of Tampa. I'll make my appearance there after the PGA show in January.
I HOPE YOU enjoyed my weekend features from the WGA Black Tie dinner on Friday night. Justin Leonard was an outstanding guest, while Mark Rolfing played the roll of MC.
I spoke with Rolfing about the Chicago Jackson Park/South Shore golf project on the Lake Michigan Lake Front. Rolfing remains optimistic about the project happening, but like one other scribe told me over the weekend, the project is already months behind since in 2016 the group promised work to begin this past summer. It didn't. Like many things in Illinois, the question is always, where is the money going to come from.
Rolfing is convinced that corporate money will arrive from the big companies in Chicago like it did at East Lake in Atlanta. Unfortunately there isn't a company like Coca-Cola here in Chicago, to step up and take the lead. Whether a now out of office former President Obama and or just out of court Tiger Woods having their names attached to this project can help, remains to be seen.
SPEAKING OF WOODS..not much talk about a possible suspension for Woods when he is ready to return to the PGA Tour. If a tour player can get busted for smoking a joint in his hotel room at the John Deere Classic, and be booted off the tour for a couple of months. Then Woods should get the same fate after his recent guilty plea in a Florida courtroom. Some recent PGA Tour suspensions that have been made public, are for offenses that are not in the same league as what Tiger recently committed.
WITH HIS WIN at the Turkish Open this past weekend, Justin Rose is now eligible for the World Golf Hall of Fame. Congrats to Rose who is a great guy. It will be interesting to see when he gets in.
RUNNING AWAY FROM THE USGA..the latest major news, is that the Olympic Club is now looking at a 2028 PGA Championship, and a 2032 hosting of the Ryder Cup. If so, it's not likely they are back on the table for a U.S. Open around 2029. The same can be said for Southern Hills in Tulsa, that is on the table for a PGA Championship somewhere between 2025 and 2030.
Different clubs are looking at different championships with the date change starting in 2019 for the PGA Championships. Some northern based clubs might be out of hosting a May date PGA Championship.
ONE RECENT GOLF CHANNEL feature suggested it was for the USGA to get away from this PIng-Pong style of going from Coast-to-Coast for U.S. Open's, and skipping everything in between. Not a bad idea.
What is a good idea, is picking a spot for that final outdoor round in the Chicago area for the 2017 golf season. it might be a 50 degree day, but get out one more time before the ground is full of snow.
The Gog Blog returns this week. RS