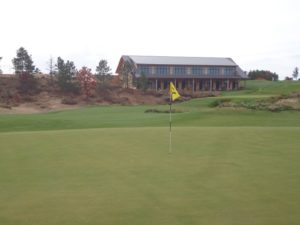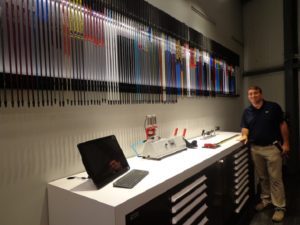 THE PAR 3 COURSE at Sand Valley, open this weekend see Sandvalleygolfresort.com True Spec Golf in Highland Park invites you to get fitted the right way, Truespecgolf.com ______________________________________________________________________
During Friday nights Western Golf Association Black Tie dinner, two golf media members held media sessions with members of the Chicago media.
First up was two-time Western Amateur winner, British Open Champion, and 1999 Ryder Cup hero, and now NBC golf commentator Justin Leonard.
Then black Tie dinner MC and NBC golf commentator Mark Rolfing spoke with Golfers on Golf regarding the Chicago based golf project he is heading up.
Rolfing is working to help revitalize Chicago's Jackson park and South Shore area, and redo the Jackson Park Golf Course, and turn it into a Southside on the Lake Michigan waterfront masterpiece. Here is his update on the project.
Click here to hear the interview with NBC's Mark Rolfing on the Chicago South Shore/Jackson Park golf course project.
The golf course is part of a plan that would include former President Barack Obama's presidential library. Stay clicked in for updates on this project as they occur.