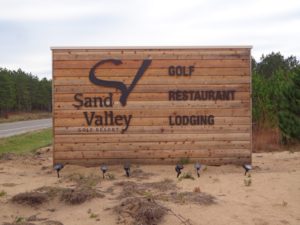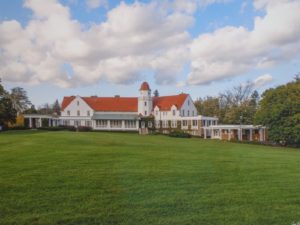 SAND VALLEY GOLF RESORT, open this weekend, see Sandvalleygolfresort.com. The U.S. Sr. Women's Open is coming to the famed Chicago Golf Club in Wheaton, volunteer information will be getting released shortly, stay clicked in or see USGA.org.    ______________________________________________________________________
Friday night was the annual Black Tie  Dinner and fund raiser for the Western Golf Association (WGA) and Evans Scholars Foundation.
Originally scheduled featured speaker Nick Faldo had a last minute family emergency to attend to, so Justin Leonard the two-time Western Amateur champion at Point O'Woods in Benton Harbor Michigan, filled in on short notice.
Prior to the dinner Leonard sat for a media session, that covered his Western Amateur victories, experiences during the Western Open, the role of the caddie, how not a week goes by without someone asking him about his historic Ryder Cup putt at Brookline in 1999. Leonard spoke his new job with NBC as an on course golf reporter, and shared thoughts about what's happening on the PGA Tour.
Click here to hear the interview session with WGA Black Tie guest speaker Justin Leonard.
Leonard announced he will work the NBC broadcast of the 2018 Sr. PGA Championship at Harbor Shores next Memorial Day Weekend.  Leonard also spoke about one area golf course is on his bucket list to play, find out which one during the interview above.
MC Mark Rolfing spoke with Golfers on Golf about the Chicago Lake Front Golf Project, coming soon so stay clicked in right here.