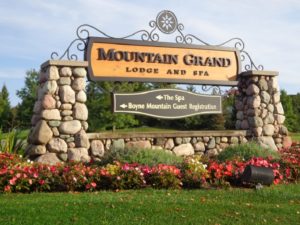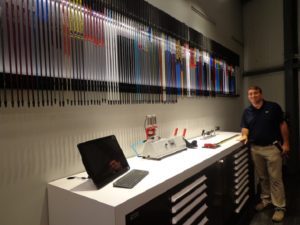 WELCOME TO THE BOYNE MOUNTAIN RESORT in Michigan. Boyne Resorts, three properties and 10 golf courses, see Boyneresorts.com. True Spec Golf now open in Highland Park above the Tesla Store, get fitted the right way, see TrueSpecGolf.com       ______________________________________________________________________
This past week there was yet another successful BMW Championship, and for the third time it was done at Conway Farms Golf Club in Lake Forest.
It was a great week to see the money come in to support the Evans Scholars Foundation. A hole-in-one by Jason Day helped even more, not only from the 100K donated by BMW, but the BMW car that Day won was also donated to the scholars as well.
The BMW Championship that won by Aussie Marc Leishman, now moves on to Aronimink Golf Club outside of Philadelphia in 2018. In 2019 it then comes back to Chicago when it makes a stop at Medinah. Then where does the championship go in 2020. First up on the tee is BMW, the contract expires after Medinah and it's not known if they renew or not. If they do, the first year of a new deal could take them out to Colorado again. While Cherry Hills might not be in the mix, Castle Pines could be. Stay tuned.
I found it amusing that Justin Rose who won the BMW Championship in 2011, the last year at Cog Hill, told me that he would like to see the championship go back to Cog Hill. Tour players always like to go back to places that they previously won at. I told Rose about the recent changes to the bunkers on Dubs, that includes the new tour edge white sand. Rose said the sand fits his eye and game. Could the BMW ever go back to the south side of Chicago, well not likely. Not enough dealerships down that way selling BMW's.
BUT COULD A WESTERN OPEN go back to Cog Hill. Great story by Alex Miceli in the online golf publication called The Morning Read, where the question is asked, could the Western Open return. The are several reasons why it could, including the fact that the famed 4th of July dates could open up again with a Greenbrier pullout from the tour.
The real question is could the Western Golf Association benefit by a Western Open, and at times take on a BMW Championship as well. Well running or managing tournaments is what the WGA does. Next year the WGA will manage the Sr. Players Championship at Exmoor Country Club.
MARC LEISHMAN said the biggest improvement in his game this year is his driving, and gave credit to his new Callaway Epic Driver. I can see why, I having been playing the Epic driver now for three months and it has made a difference in my game. More coming up on that in the days and weeks ahead, along with new Callaway Steelhead fairway woods now in my bag.
THIS WEEK, taking it easy and playing golf in Michigan. Tried out the new Stoatin Brae at Gull Lake and Bay Harbor Golf Club at Boyne Resorts. More on this visit will be posted soon. Have a great week everyone. RS