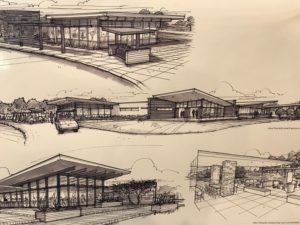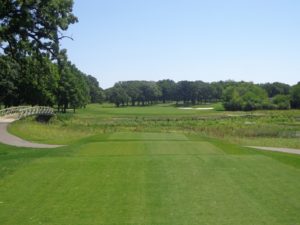 A PROPOSED PLAN OF THE CLUBHOUSE AT THE PRESERVE (L), the par 5, 5th hole (R). It heads out straight before curving and heading up the hill. DuPageGolf.com The Preserve at Oak Meadows in Addison is now open for public play. Closed on Tues.  _____________________________________________________________________
Jordan Spieth is back and looking for another win in the Fed Ex Cup Playoffs.
Spieth returned to Conway Farms for the third time and says the course is quirky in a good way.
Spieth says the tour set up allows for two good "go for it" pins on each green and on a couple of others that pose a challenge.
In 2015 Spieth recorded an ace on the par 3, 2nd hole, and by doing that, the  tournament sponsor BMW put another caddie into college on a " free ride". Let's hope Spieth can card another "ace" this week, and a bunch of other birdies as well.
Click here to hear Jordan Spieth's press room interview before the BMW Championship at Conway Farms in Lake Forest.
The Gog Blog returns tomorrow with a 1 on 1 special interview with Mike Keiser. Stay clicked in.