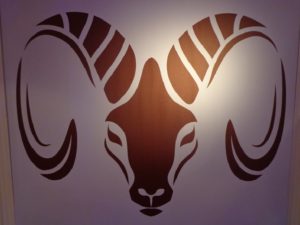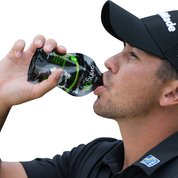 SHEPHERD'S ROCK at the Nemacolin Woodlands Resort is now open for play, fall specials now in play, see Nemacolin.com. This Saturday SwingOIL CEo Thomas Healy joins Golfers on Golf Radio, learn more about the best golf energy drink on the market used by Jason Day, and 2016 U.S. Sr. Open Champion Gene Sauers see swingoil.com. ______________________________________________________________________
Editors note: Last fall I toured the basement of the Schaumburg Golf Club and saw the improvements downstairs.
The new hitting bays with simulators and areas to eat and enjoy all your guests and company were well done. Now one year later the outdoor part of the project is coming together, and what has been done in 2017 looks great as the work in Phase 1 is near completion.
I spent this Wednesday with the clubs GM/Head Professional Jon Parsons and took a tour of the Players Nine and the Driving Range work. It's eye opening for golfers that will love the finished product not only next summer, but in summer of 2020 when the entire renovation is all complete and reopened.
The Schaumburg project is moving along quite well, and the clubs GM and head golf professional Jon Parsons could not be more pleased.
The truth is also that he should be and it starts with the new driving range. The old range had a yardage of 240-270. It will now be 305 to 340. That is a difference maker right there. The putting green that previously was about 3,000 square feet, will now triple in size to about 9,000. The back end of the range will now have a private lesson area, and a short game area with a green, chipping area's and practice bunker. The practice area alone gives Schaumburg Golf Club a new presence that moves it into one of the Chicago area's better public courses.
What golfers will see when they hit the golf course, is new looking bunkers with a flair to them. The will be loaded with the white tour sand, and the brand that was just put in at Cog Hill on course #4.
In addition the Players 9, the first nine to be redone will have two new holes for golfers to play. A pond was relocated and enlarged to hold more storm water. It then allowed architects Bob Lohmann and Todd Quitno to flip-flop holes 25 and 26, and change them from par 4 and par 3, to par 3 and par 4 on hole 26.
The back end of the driving range now has an area for private lesson instruction, and a newly improved short game practice area. That comes with a larger green,bigger practice bunker and larger chipping areas. This area is to the left side of hole 27.
Parsons says that the current plan is to get the renovated Players-9 open by the 4th of July in 2018. However since the last two holes are about to be seeded and the other seven holes are already having the fairways, tee's and greens cut, if the fall allows for some good grass growing weather,a nd winter isn't too harsh, Parsons admits that date "could be" moved up.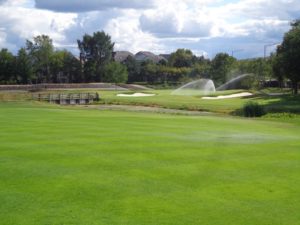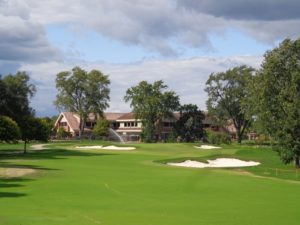 Holes 24 (L) and 27 (R) have already started solid grow in, and should look almost playable even before winter hits. For more information on the Schaumburg Golf Club renovation project, stay clicked in on this site, or visit Schaumburggolf.com. The course is located on Roselle Road in Schaumburg just south of Higgins road.