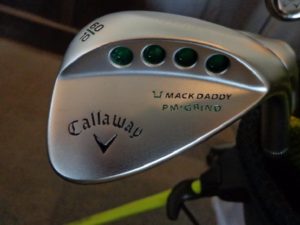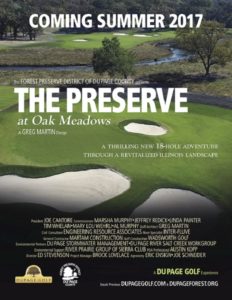 CALLAWAY GOLF presents the MACK DADDY wedges by designer Roger Cleveland, see Callawaygolf.com. THE PRESERVE at OAK MEADOWS is open DuPagegolf.com   ______________________________________________________________________
The days of just buying clubs off the floor in your favorite sporting goods store are over.
These days when you make the investment in new golf clubs, the way to get clubs so they work the best for you and your game, is to be fitted.
Okay, where to go and how to make sure it's done right. Chicago area golfers have a new option in town that takes fitting to a new level.
It's called True Spec Golf. True Spec is not new to golf, just to the Chicago area. They have opened their first Chicago facility in north suburban Highland Park, located on Old Skokie Road above the Tesla car dealership.
"True Spec Golf's foundation is built on fitting and building golf clubs that provide a measurable improvement to our clients," said Hoyt McGarity, CEO of True Spec Golf. "Our new studio will provide Chicagoan's with the ultimate premium fitting experience."
What the new Chicago/Highland Park studio includes is: A spacious fitting bay. Foresight GC2 Quad Launch Monitor. State of the art Putter Fitting Studio. Fitting Matrix with 30,000+ club head and shaft combinations. GEARS Golf Biomechanics lab. 2 Spacious Golf simulators. In the end, True Spec puts together the right combination of club head and shaft to help every golfer get the most out of their game and equipment. True Spec's technology gives every golfer the best chance to play a fun round of golf, and help improve scoring.
"I could not be more excited to bring a truly technologically advanced studio to the Chicago golf community," says Scott Anderson, True Spec Golf Chicago Director. "The combination of our fitting capabilities and a matrix of 30,000+ fitting options will differentiate the experience we offer. Our goal is to assist players in improving their game by providing the most innovative technology in combination with data driven analytics."
True Spec builds clubs by hand in their Scottsdale Arizona facility. The full technology components are in place to make all sure all clubs are built to the exact specifications of the players fitting.
True Spec's fitting services do include fitting an entire set of golf clubs. Drivers, fairway woods, irons, wedges, hybrids and putters.
If you wish to test out which golfball is the right one for your game, True Spec can do that as well.
Cost for True Spec fitting sessions range from $125 to $450 per fitting session, and the type of session.
With the addition of Highland Park, True Spec now has 16 studios on three continents and in six countries. Top ranked amateur players and players from all of the major professional tours have used True Spec's fitting services.
To hear our interview with True Spec Golf's Scott Anderson and Certified Club fitter Michael Glauberman, click here.
To schedule your fitting and taking the next step to improve your golf game, visit TrueSpecGolf.com or call Michael Glauberman at (330)-283-1896. True Spec Golf in Highland Park is located at 1200 Old Skokie Road, above the Tesla dealership.
Stay clicked in for a report and review from Editor Rory Spears, on his fitting and new club results, from the True Spec Golf fitting session.