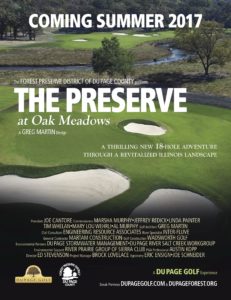 SWINGOIL a new energy supplement for what you need during and after your round, try all three flavors, learn more at Swingoil.com. The Preserve at Oak Meadows is open for public play in it's preview season, check out the course and range DuPagegolf.com . ______________________________________________________________________
Jim Billiter seems locked in and steady as he shots for his second IPGA major of the year, and his second IPGA Section Championship at Medinah Country Club.
Billiter fired his second straight 4 under par 67, and sits alone at the top of the leader board by two shots over Dakun Chang.
Billiter at Kemper Lakes and Chang at Twin Orchard have clubs that are almost neighbors. In the final round at Medinah on Wednesday, they will be closer than neighbors, as they will be sharing status in the final group on Medinah's No.1 course.That is playing over 6,700 yards and to a par of 71.
In round one Billiter started on the tenth tee, and made his run on the back nine, round two was a different story.
It was two birdies and an eagle on the par 5, 9th hole, as Billiter did his scoring mostly on the other nine in round 2.
There was two birdies to be had on the back for Billiter, who did drop one shot a side with two bogeys in the round.
For the final round he will start off the first tee with partners Chang and assistant pro Brett Walker from Conway Farms.
Chang on the other hand started off fast on the back nine with five birdies in the first 8 holes. But then a bogey on 18, and three more on the front side dropped him back to 6 under par after 36 holes. All of Walkers movement happened on the back nine, two bogeys on 10 and 11, then follow by three birdies later on the same side.
Adam Schumacher of the Indian Hill Club started round 2 tied with Billiter for first place. Then he opened round two with a birdie on the first, after a long run of pars, three late bogeys pushed him back to a 73, that left him six shots behind Billiter.
Schumacher is T-4, with Doug Bauman from Biltmore Country Club, who last won the section championship in 1997, 20 years ago. Bauman doesn't feel like he a chance to win on Wednesday, but is hoping for a birth in the PNC (Club pro) Championship in 2018.
Click here to hear interviews with leader Jim Billiter and Doug Bauman in fourth place.
University of Illinois golf coach Mike Small a 12 time winner of the championship is at 1 under par 7 shots back after a 70 in round 2. Small is T-6 and should not be counted out. After his second round he headed to Medinah's practice range for a full practice session.
The cut came at +12 that allowed 63 players to make the final round. The winners purse will be $ 10,000 according to the Illinois PGA.