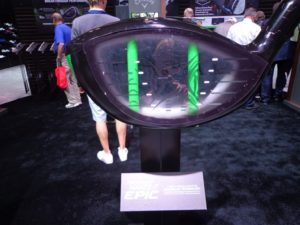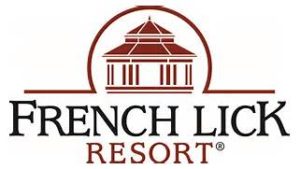 THE HOTTEST DRIVER OF THE YEAR, CALLAWAY EPIC (L), visit Callawaygolf.com French Lick Resort in historic French Lick Indiana, see Frenchlick.com Plan your stay.   _____________________________________________________________________
THE PGA was make quite a splash during it's debut at Quail Hollow CC, in Charlotte North Carolina.
When it was said and done, it was another young gun Justin Thomas winning his first major championship. There is a lot of new guys winning majors of late, in fact the number is like 8 of the last nine major winners, are first time major winners. Only Jordan Spieth breaks the pattern with his win at Birkdale in the British Open.
I saw Thomas play at John Deere a couple of years ago, and it was amazing how far he could hit a golf ball, considering he is only tipping the scales at near 150 pounds. Thomas has quite a coil move that allows him to pound the ball off the tee, his good friend Spieth and he might duel for quite a while at the majors and other events. Thomas will make a nice addition to future President's Cup and Ryder Cup teams on the American side.
CBS was dumped on by many viewers for showing too many commercials and promo's. I watched all of Sunday's final round and didn't think it was too over the top. It would be nice if all the tournaments only had commercial breaks done like the Masters Tournament, but the viewing golfing fan will never be that lucky.
SPEAKING OF THE FOLKS AT ANGC the Masters Committee recently spent a bunch of cash to buy some land from their good neighbors next door, the Augusta Country Club. The new land will allow the par 5, 13th hole to get pushed back some 40-50 yards. It will be interesting how the professionals adapt on this short par 5, that will now be tougher to cut the corner in an attempt for eagle or easy birdie.
Augusta National and it's legal team has filed some documents against an auction house, that's it running some auctions with green jackets, including one that is Byron Nelson's, and two from members, likely past or deceased members. There is also some logo'd ANGC silverware out there as well up for bid. The club considers it stolen property and would like it returned. I wonder if this case makes it to court.
QUAIL HOLLOW, and it's new Tom Fazio design seems to have hit home with the PGA and the players. While holes 1&4 were not big hits with the players, much of the rest of QH did well. Merchandise tent sales increased each day, and that alone is usually enough for a second look. Don't be surprised if the course is back in 9 or ten years with another PGA Championship.
THE US AMATEUR saw some great play on day 1, that will not be rewarded. Illinois top am Todd Mitchell was DQ'd after not signing his scorecard. It's not clear how that happened, but Mitchell took the high road and the blame. Somehow the USGA might need a better check system so this doesn't happen again. FYI Mitchells scorecard was correct, just not signed.
COMING UP later this week. Have you heard of True Spec Golf, a new fitting studio along the Edens in Highland Park. I checked it out and will have more coming up later in the week,
CONWAY FARMS is in great shape for the upcoming BMW Championship. Tickets are on sale and skybox sales and corporate hospitality sales are strong. It should be a great week. The Gog Blog returns this week. RS