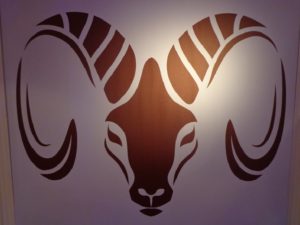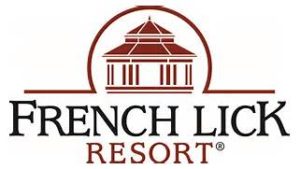 SHEPHERDS ROCK AT NEMACOLIN WOODLAND'S RESORT in Farmington PA. is now open for play. Check out the resorts Double-Dose of Dye golf package, for more information see Nemacolin.com. THE FRENCH LICK RESORT, home of the Pete Dye Course and the Donald Ross Course celebrating it's 100th birthday. See Frenchlick.com ______________________________________________________________________
Patrick Rodgers has lead the John Deere Classic before, it was in the third round on Saturday, and he was still in college at Stanford at the time.
Rodgers the guy who broke most of Tiger Woods records in college, is still looking for that kind of success on the PGA Tour.
This year he is settling in with new clubs, after his previous brand Nike went out of business. Now he plays Callaway and he is playing them well. His first two rounds of 65-64 have Rodgers at 129 and 13 under par. He has a 2 shot lead over Bryson DeChambeau, who is still best known for winning the 2015 U.S. Amateur at Olympia Fields. Three shots back is John Deere Classic board member and past champion Zach Johnson.
While Johnson held up the end of the tournament for the Iowa side, there was a group from Illinois, that was fired up on Illini day playing in front of the galleries of Orange and Blue.
Illinois based touring professionals Kevin Streelman and Mark Wilson were in the field and after 36 holes Winfield's Streelman still is, and Wilson is not and will head back to Elmhurst. Streelman is at 6 under par and tee's off the third round at 10:30.
University of Illinois players and there was five of them, still have a few here for the weekend. Steve Stricker at 2 under made the cut on the number after a four under par 67 (11:10 for round 3). University of Illinois Sr. Nick Hardy is five under par and tee's off at (9:30 for round 3). Hardy's current Illini teammate Dylan Meyer shot even par and misses the weekend, along with Pekin's D.A. Points. Brian Campbell also made the cut and will tee off at (10:20).
In all, 84 players made the cut, so the PGA Tour is starting players later in the morning (9:30 Am), but sending them off both tees. Hardy along with Stanford alum Maverick McNealy who is still an amateur are the two amateur's around for the weekend. both players are tied at 5 under par.
Defending Champion Ryan Moore still not 100 percent as he recovers from an injury that kept him out of the U.S. Open, shot even par in Round 2, but was at 3 over par and missed the cut by 5 shots.
There is network TV coverage all weekend, and for more information please visit Johndeereclassic.com
Don't forget Golfers on Golf Radio on Am 750 WNDZ tomorrow morning at 9 AM for more on the John Deere Classic.