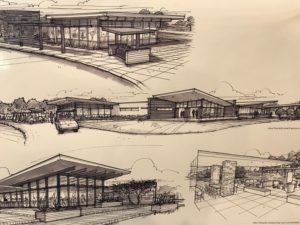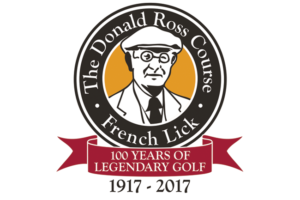 THE NEW CLUBHOUSE DESIGNS FOR THE PRESERVE AT OAK MEADOWS, coming soon see DuPageGolf.com for more details. THE DONALD ROSS course at the French Lick Resort is celebrating 100 years, and the Symetra Tour is there today. For more details on next weeks inaugural Sr. LPGA Championship visit Frenchlick.com         ______________________________________________________________________
The 2017 KPMG Championship has putted out, and Danielle Kang has won her first major championship. Can she do it again when the championship returns in 2018.
Well in 2018 the KPMG Championship will return to the Chicago area, this time up north in Lake County at the Kemper Lakes Golf Club in Kildeer.
Your chance to attend the championship is now a reality. Tickets for the 2018 KPMG Championship are now on sale at KPMGWomensPGA.com.
You can also now register to be a volunteer for the championship as well.
TICKET PRICES FOR 2018 HAVE BEEN SET: Grounds ticket good for any day $35. A weekly grounds ticket is $79. Tuesday-Wednesday grounds ticket is just $15. Thursday-Friday grounds ticket is $25. Saturday and Sunday grounds ticket is $30.
Click here to hear from 2017 KPMG Champion Danielle Kang, welcoming fans to Kemper Lakes in 2018.
Juniors 17 and under, are admitted for free, if they come with a ticketed adult. There is a limit of four kids per adult. The championship is offering daily grounds tickets to current and retired members of the armed forces.
"This championship would not be possible without the help and support of the Chicago community," said 2017-2018 Championship Director Matt Larson. "We could not be more thrilled to call the north suburbs of Chicago our home next summer, and we look forward to another memorable, but distinct experience for fans and volunteers."
Volunteers can apply from a base of 25 different committees, that offer a variety of experiences for those that apply and work the championship. All positions do get filled on a first-come first-served basis.
Volunteer fee for adults is $130, but if you are a returning volunteer from 2017 your cost is only $100. Adult volunteers are required to work 4 shifts and a total of 16 hours. Junior volunteers from ages 14-21 must work three shifts and or 12 hours. All shifts last 4-5 hours.
Volunteers receive a Ralph Lauren golf shirt, outerwear item and hat. Volunteer credential good for all six days, meal and water vouchers. Free parking and shuttle service, and (1) official 2018 KPMG championship program.
The dates for next years championship are June 26 to July 1.