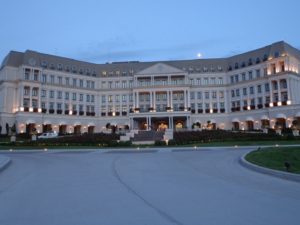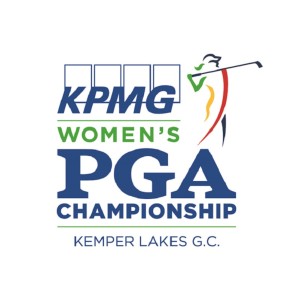 THE NEMACOLIN WOODLANDS RESORT in Farmington PA., is getting ready to open it's new Pete Dye Golf Course, Shepherds Rock. See Nemacolin.com. The 2018 KPMG Championship at Kemper Lakes GC is on the clock, June of 2018, mark your calendar.   ______________________________________________________________________
           THE KPMG CHAMPIONSHIP AT OLYMPIA FIELDS WON BY DANIELLE KANG, WALKING THE BRIDGE AT, THE PRESERVE AT OAK MEADOWS OPENING SOON.  _____________________________________________________________________
(OLYMPIA FIELDS IL.)
DANIELLE KANG birdied the 18th hole to win the KPMG/ Women's PGA Championship, defending champion Brooke Henderson finished second after her birdie try on 18, stayed out of the cup by a half roll of the ball. Chella Choi who started the final round tied for the lead, finished in third place.
For Kang it was her first major championship win as a professional, she is a two-time champion of the US Women's Amateur championship. Kang's final round of three under par 68, was just enough to hold off Henderson's furious final round charge of 5 under par 66 that included a birdie-birdie finish. Henderson made a birdie on the 7th hole, but could not make another until 17.
The key for Kang was making four straight birdies on holes 11-12-13-14, and then making a huge par saving putt of near 25 feet on 16 after her approach shot from the rough hit the green but ran just of the back. After a bogey on the par 3, 17th, for a quick moment put her back in a tie with Henderson, a two-putt 18th green for a birdie was the winner. The winning putt was from just inside three feet. The final round has some anxious moments when Kang and her playing partner Choi were put on the clock for slow play, both players had to run to tee boxes early on the back nine to avoid penalty.
Click here to hear interviews with Champion Danielle Kang, and runner up Brooke Henderson.
The top three finishers were the only players that finished in double-digits under par. Amy Yang headed a group of three players tied for fourth place at 8 under par, with past champion Inbee Park and Lexi Thompson T-7. KPMG Ambassador Stacy Lewis finished in a tie for 9th place after a final round 67. On her fourth round Lexi Thompson said she got tired on the back nine.
"It went well and I had a good front nine. But then I had a bad stretch of holes. The back nine I think I honestly got tired. I don't know what hit me. Overall for the week I played pretty well. I just missed a few putts that I need to make, and my wedges let me down a little."
Michelle Wie who charged into the lead during Round 3 on Saturday before falling back, fell back further on Sunday closing with a 2 over par 73.
" I played pretty good, but I feel like I miss-read every putt. It was one of those days where I hit every hit dang one of them perfect and just misread the speed and misjudged the speed a little bit. I had a lot of lipouts. If they would have fallen in, it would have been a different story. But overall I'm proud of how I am playing. I am excited for the U.S. Open and I am very pumped for that."
The Olympia Fields North Course was set up for Round 4 almost as short as it was all week, at 6,577 yards. Rounds 1 7 2 both were longer. After rain on Friday, the course played short on Saturday in Round 3 at only 6,454 yards.
The 2018 KPMG Championship will be contested at the Kemper Lakes Golf Club in North Suburban Kildeer, tickets and volunteer opportunities will available online shortly.