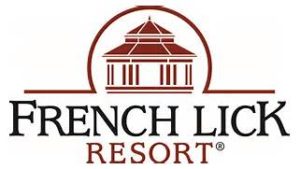 THE FRENCH LICK RESORT home of the Sr. LPGA Championship coming this July, see Frenchlick.com for details. NEXT WEEK at Olympia Fields, the KPMG/PGA Women's Championship, its time for another major in Chicago and Olympia Fields is delivering for all the golf fans. For tickets visit KPMGWomensPGA.com #Itsamajor         ______________________________________________________________________
ERIN HILLS WILL REOPEN ON JULY 1ST FOR PUBLIC PLAY AND STAY.
IT'S IN THE BOOKS, call it a wrap or just plain over. The 2017 U.S. Open is in the Brooks (Koepka) that is, and the first U.S. Open in the Midwest in 14 years is complete. Brooks Koepka is the winner, and the seventh straight major winner, to be a first time major winner.
Koepka tied Rory McIlroy's record of 16 under par, to have the lowest winning score in U.S. Open history. Congrats Brooks, you earned it. This years open had more rounds under par than any open ever, breaking the record of 124 set at Medinah in 1990. It also marked the first time since 1993 that neither Phil Mickelson and Tiger Woods were not in the field. Not sure how much they were missed if at all.
Former John Deere Classic Champion Brian Harman bidding to win his first major, and become the first left-handed player to win the U.S. Open, fell short during the back nine on Sunday when Koepka went on a birdie binge. Harman finished T-2.
Koepka's score of 16 under par has raised some eyebrows about the toughness of Erin Hills, was it set up the right way for a US Open, does it deserve one more chance, or will the USGA never bring the men's US Open back to Erin Hills again.
Per Mike Davis the Executive Director of the USGA and the man who oversee's the US Open, it will take a few weeks for Davis and his team to pour over all the data they have, but at some point the numbers will tell if Erin Hills is back again as a U.S. Open future site or the main U.S. Open location in the Midwest.
The USGA will work with Golfers on Golf Radio and try to make Davis available for interview at some point this summer, and give him a chance to put his swing on a full recap of open week.
I spent six days at Erin Hills this past week and never thought that the winner would be 16 under par, not even as the wind blew hard in the morning hours of Fathers Day and Sunday at the U.S. Open.
I do believe Davis when he says, both he and the USGA are not obsessed with even par winning the championship. If they were, there would not have been 60 yard wide fairways this past week. Granted both Davis and his team were working with a new venue (one Davis signed off on to make it happen), and anytime your in that situation there is a learning curve. With that issue to deal with, Davis and crew error'd on the side of caution, as the USGA didn't need a circus at the open for the third straight year, and they didn't have one.
The good news is that there wasn't a controversy this year over rules or bad greens.
There were no major rules issues, and greens were just fine thank you. There was a few off the courses issues that you can not blame on the USGA.
There was a blimp crash, the pilot was the only person on board when it went down about a half mile from Erin Hills. The blimp had no connection to the USGA or Erin Hills, the pilot has some burns on his back and legs, but they are not considered by doctors as life threatening. A 94 year old man passed away on Friday during Round 2, he was given immediate medical treatment, and received it more likely faster than he would have at home. The fan died in an on course ambulance. Perhaps at 94, it was just his time to go play a course like Erin Hills in sky. All of us at Golfers on Golf send his family and friends our condolences.
There was a water issue at one hydration station, some E-Coli was found and the USGA moved in right away to address the problem. They also released the information of what happened to the media, before the media even knew what happened. The USGA PR department gets an A+ here.
I got a chance to speak with Steve Stricker and Jordan Spieth, and both did make it clear that the players they were speaking with, on a whole liked the golf course. A factor that Davis said would be taken into consideration. I have to believe if Stricker and Spieth are getting the kind of feedback they said they were, Erin Hills will get another U.S. Open. The question remains if Erin Hills and maybe Oakland Hills in Michigan become the front runners for Midwest U.S Opens, it doesn't bode well for the USGA to bring an open back to Chicago anytime soon.
There are some factors involved here that most media outlets aren't reporting. The players and the USGA loved the fact that Erin Hills owner Andy Ziegler did not open the course for public play before the championship in 2017. A first for the U.S. Open, which led to the field having maybe the most pristine course in open history. Something that can help the scoring as well. Since Erin Hills isn't running carts down the fairway everyday either, really reduces the wear and tear on the fairways and rough. the other thing is that the players seemed to enjoy the over-sized locker room tent built for the open. There was space inside the clubhouse (unlike Chambers Bay) but the USGA elected not to use it. The short walk from the locker-room to the range and the media tent was liked by all.
My view was close up since I was on site for six days in a row. I only had limited access to seeing the product on television as Fox presented it to the world. The information I have received about the broadcast still is, that Fox in year three, isn't much better than they were in year 1 at Chambers Bay. I know many fans of golf, baseball and football are not fans of Joe Buck. Paul Azinger gets passing grades and so does architect Gil Hanse and a few more. Holly Sonders is nice to look at (yes she is) but the majority of viewers are saying she is eye-candy and not bringing much to the broadcast. I can say that she is bringing high-heels so big and wide she can barely walk in them, it was fun to she her try and make it around the TV compound in those shoes. I'll say this about Buck, he's no Jim Nantz, but I'll take him over Dan Hicks any day. It is too bad that Johnny Miller was not on-air with Fox while Justin Thomas broke Millers U.S. Open record in Round 3.
Maybe Stricker is right, after his final round he suggested that the players would be fine with smaller fairways, but rough that wasn't so deep. A few minor tweaks here and there, and everyone would be happy. If that's all it takes, then I hope to see everyone back at Erin Hills in 2027, or 2029 after Oakland Hills is handed the next Midwest based U.S. Open. One tweak from us media types, a shuttle cart from the media parking lot down to outside the media tent please, is that too much to ask. RS