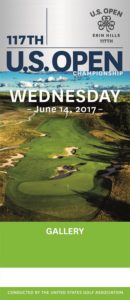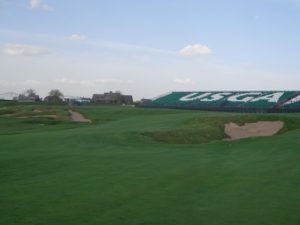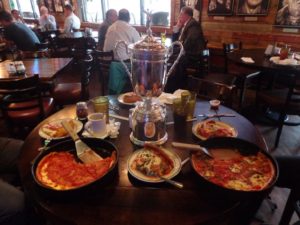 THE 2017 US OPEN at Erin Hills Round 1 teeing off today. Dustin Johnson is the defending champion, a few limited tickets are still available see USOPEN.com.               ______________________________________________________________________
The NCAA Championships at Rich Harvest Farms were a big success. in spite of some bad weather, the 2017 championships at RHF had record crowds.
The weather wasn't always great, but with Northwestern's Women, and the Men from Illinois playing well, the galleries were good.
But the NCAA has come up with a plan going forward on it's Division 1 men's and women's golf championships. Keep them in the same place for three straight years.
A small group of clubs did make proposals to be the host of the championships in 2020-2021-2022. Clubs that could host two weeks of golf for three straight years.
It was reported here first that Rich Harvest Farms owned by Jerry Rich, was one of the finalists.
But in the end the NCAA elected to stay in a very warm weather climate, by selecting the Raptor Course at Grayhawk in Tempe Arizona.
In 2018 the championships move to the Karsten Creek golf Club in Oklahoma with Oklahoma State as the host May 18-30. The University of Arkansas will be the host in 2019 at the Blessings Golf Club, May 18-30.
Then off to Grayhawk for the next three years. Three straight years at one venue is expected to help The Golf Channel and the NCAA staff. Of course maybe some players who might return from year to year, will get an advantage from having seen the course before.
Rich Harvest farms owner Jerry Rich spoke with Golfers on Golf about the decision. Rich said he was not disappointed, saying that Rich Harvest Farms got record ratings and record crowds. Rich also said that the course help up very well in spite of bad weather, and his staff and everyone at RHF got a large amount of compliments from the players, coaches, officials, and The Golf Channel staff.
The NCAA Men's and Women's Division 1 golf championships should now have a great warm weather for the next few years to come. For more information see NCAA.com.
NCAA Golf chairman Brad Hurlbut called the decision a " difficult one", and the NCAA was thrilled to get the all the interest it did, from all the clubs that applied.