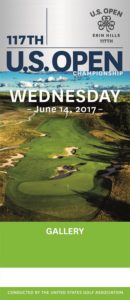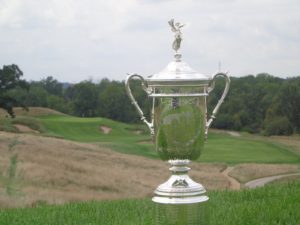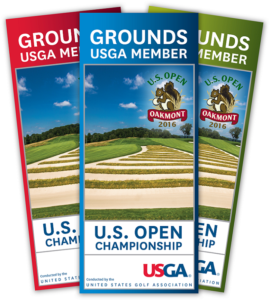 WHO NEEDS TWO or Got a Foursome. The last amount of US Open tickets are going quickly as Erin Hills in spite of it's size is about sold out. US Open Week is underway. Be a part of it, see who the new US Open Champion will be in person USOPEN.com.     ______________________________________________________________________
THE WESTERN GOLF ASSOCIATION is celebrating it's 100th Western golf Association Junior Championship from June 19-22, at the Park Ridge Golf Club.
The WGA has announced that defending champion Sean Maruyama will attempt to be the first player to repeat as champion in 76 years.
Maruyama has made an oral commitment to play college golf at UCLA, heads up a stellar field of top players.
Maruyama is the son of PGA Tour player Shigeki Maruyama, and Sean collected his first big junior win at the Red Run GC in Royal Oak Michigan in 2016. The last repeat champion Ben Downing in 1940-41.
The championship dates back to the year of 1914 and has been a launching pad for several future PGA Tour stars. Past champions of the championship include Rickie Fowler, Hunter Mahan, and Jim Furyk. Phil Mickelson, Tiger Woods and 2015 PGA Tour Rookie of the Year Daniel Berger have participated in the championship.
The tournament was not held during certain years during WWi and WWII. This will be the first time the championship will be conducted at Park Ridge Country Club that opened in 1906. The original architect for the first nine holes was Herbert J. Tweedie, with Tom Bendelow being brought in, in 1911 to build a second nine holes.
"Given it's rich history and heritage, Park Ridge is a fitting venue to host an event steeped in tradition as the Western Junior," said Vince Pellegrino, the WGA's Senior Vice President of Tournaments. "We are honored and excited to celebrate this momentous occasion with the club and it's membership. This years field is exceptionally deep, with a mix of local, national and international talent. It's this level of talent that sets the Western Junior apart from other junior events."
The Park Ridge Country Club was last renovated in 2001 by local architect David Esler. Golf greats Bobby Jones, Chick Evans and Arnold Palmer have all played the club over the years.
Park Ridge is filling in for original host of the championship the Rich Harvest Farms Golf Club in Sugar Grove. But the championship was moved when dates conflicted with the recently completed NCAA national championships at Rich Harvest.
This year all three of the Western Golf Association championships are being contested in the Chicago area. The Western Amateur will be played at Skokie Country Club in late July and early August. The BMW Championship will be played in mid-September at Conway Farms Golf Club in Lake Forest.